Phil Oakley, Site Editor, TechX365, 9/21/2018
Cleo interacts with its users mainly through an eponymous chatbot, which gives its 600,000 users flair and personality while managing their money.
Phil Oakley, Site Editor, TechX365, 9/20/2018
A new report finds that 46% of digital transformation projects produce proven results with 58% of organizations reporting that customers are driving their digital strategy.
Phil Oakley, Site Editor, TechX365, 9/19/2018
Business travel can be a huge problem for SMEs and large corporates alike, but Asian tech startup Octotrip is here to help with a platform powered by data and AI.
Phil Oakley, Site Editor, TechX365, 9/18/2018
The three students impressed the judges with their application of AI for image translation.
Phil Oakley, Site Editor, TechX365, 9/17/2018
The program, run by the Francis Crick Institute, will back ten startups with a £40,000 investment each, with an intense 16 weeks in store for successful applicants.
All resources
Joćo Fernandes, Founder, Buzzstreets, 6/13/2018
Indoor navigation is going to completely change our shopping centres and the entire retail experience.
Neil Murray, co-founder and CTO, Mimecast, 6/12/2018
How can we secure London's tech talent for future generations to benefit from?
Sponsored Blogs, 6/12/2018
The Quintessence AM37 lets you try out the same boat James Bond would use in a full VR experience.
Roger Vigilance, Marketing Director, Vonage UK, 6/12/2018
Companies need to get ahead of the cloud competitors in order to win over customers.
Rob Mellor, VP & GM EMEA, WhereScape, 6/8/2018
Why are hackathons all the rage amongst developers and startups?
Salman Khan, Toronto Global, 6/8/2018
Why is Toronto the place to be for artificial intelligence developers? Salman Khan from Toronto Global explains.
All Sponsor Blogs
Industrial IoT Usage & Maturity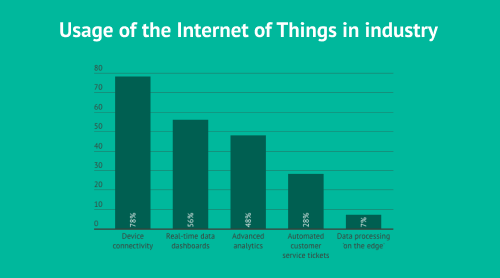 Infographics archive