Webinar Archives

Webinars are free sponsored educational seminars that are accessed over the Internet. You can register for upcoming Webinars or view archived presentations via the links below.
Change Makers in Smart Cities




Date:

5/24/2018
More information and registration Tech is transforming the way we live, travel and do business. Industry leaders will discuss the challenges and opportunities we're seeing as our cities become increasingly connected.
Change Makers in CreaTech




Date:

4/26/2018
More information and registration Hear about the ways individuals and companies are bringing about transformation as tech and the creative industries come together.
AI at Work, Beyond the Hype




Date:

4/19/2018
View archived webinar We're going beyond the hype surrounding AI, on the Thursday of the TechXLR8 Digital Series. AI is already delivering real value in business. Its being implemented across all industries and business functions creating unprecedented efficiencies in human productivity.
Managing AR & VR Expectations Now




Date:

4/18/2018
View archived webinar We're turning our attention to AR & VR on the Wednesday of the TechXLR8 Digital Week. We're joined by AREA's Mark Sage and Imagination's James Watson. The future of augmented reality (AR) & virtual reality (VR) looks promising and although the market is moving forward, neither AR nor VR has reached its full potential.
Industrial IoT in Action - Transforming the Industrial Enterprise




Date:

4/17/2018
View archived webinar Tuesday at the TechXLR8 Digital Week is dedicated to everything IoT - and the pivotal role it's playing in the realm of industry, construction and manufacturing. We'll be joined by the Head of IoT and Mobile at Robert Bosch Tool Corporation, and IoT World speaker, Eli Share and Ovum's IoT Practice Head, Alexandra Rehak.
Total Business Model Transformation for the Digital Economy




Date:

4/16/2018
View archived webinar In this first TechXLR8 Digital Week webinar, we are joined by Simon Torrance - leading independent expert on business model transformation. We'll be discussing how to turbo-charge an organisation's ability to create and capture new value.
Change Makers in FinTech




Date:

4/5/2018
View archived webinar London's FinTech companies saw record investment last year. Industry leaders will discuss the challenges and opportunities faced by those making waves in FinTech.
Change Makers in HealthTech




Date:

3/15/2018
View archived webinar Change makers are transforming healthcare in Londonís tech scene. Industry leaders will discuss the challenges and opportunities faced by those making waves in HealthTech.
The Startup Survival Guide




Date:

9/20/2017
Sponsors: Tesco
View archived webinar

The brutal truth for any startup is that the chances of long-term success are relatively slim Ė factors such as a lack of access to capital, poor management skills, a misguided business plan or sheer bad luck all weigh against fledgling companies. So what can startups do to maximize their survival potential? Tesco Technology, an influential and experienced organization, will talk about what they look for in a successful startup, how and why they work with startups and how rookie companies can make the grade and be a long-term survivor. This is a highly relevant webinar for any startup but a 'must attend' for any young company in the energy and retail technology sectors.
Phil Oakley, Site Editor, TechX365, 9/20/2018
A new report finds that 46% of digital transformation projects produce proven results with 58% of organizations reporting that customers are driving their digital strategy.
Phil Oakley, Site Editor, TechX365, 9/19/2018
Business travel can be a huge problem for SMEs and large corporates alike, but Asian tech startup Octotrip is here to help with a platform powered by data and AI.
Phil Oakley, Site Editor, TechX365, 9/18/2018
The three students impressed the judges with their application of AI for image translation.
Phil Oakley, Site Editor, TechX365, 9/17/2018
The program, run by the Francis Crick Institute, will back ten startups with a £40,000 investment each, with an intense 16 weeks in store for successful applicants.
Phil Oakley, Site Editor, TechX365, 9/12/2018
No more dangling HDMI cables in meeting rooms or slow, laggy metric screens displaying KPIs for different teams – Airtame fixes that.
All resources
Aoife Geary, Content Editor, Jobbio, 6/13/2018
Why is London's startup scene the best in the world, bettering Silicon Valley, New York City, Tel Aviv and Beijing? Aoife Geary from Jobbio explains.
Farah Cuyvers, 6/13/2018
The global startup ecosystem is booming right now.
Jo"o Fernandes, Founder, Buzzstreets, 6/13/2018
Indoor navigation is going to completely change our shopping centres and the entire retail experience.
Neil Murray, co-founder and CTO, Mimecast, 6/12/2018
How can we secure London's tech talent for future generations to benefit from?
Trak Ellis-Hill, Executive Creative Director, MOFILM, 6/12/2018
Is it possible to have a full-time job in tech and have children?
Sponsored Blogs, 6/12/2018
The Quintessence AM37 lets you try out the same boat James Bond would use in a full VR experience.
All Sponsor Blogs
Industrial IoT Usage & Maturity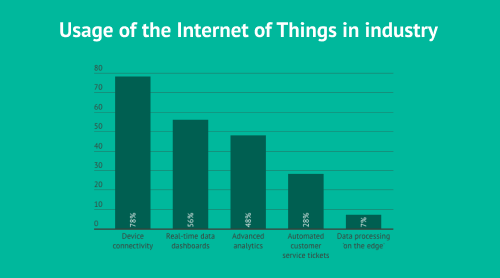 Infographics archive