Banking, Telecom 'Most Advanced' in Digital Transformation – Ovum

Pretty much any company with a corporate pulse has some sort of "digital transformation" strategy underway, but where are the success stories?
It seems like the banking and telecom sectors might have some front runners, according to the results of an extensive survey of ICT executives conducted by Ovum.
According to the findings of the research house's latest ICT Enterprise Insights program, during which more than 6,300 senior ICT executives at companies from 14 industry verticals were interviewed on all manner of topics related to technology developments, the telecom and banking sectors are the "most mature in the drive for digital transformation." (See Digital Transformation: What It Means for the Workplace.)
Researchers asked those tech decision-makers to rate their organizations against nine steps identified by Ovum as key to digital transformation, including: cybersecurity; the development of digital skills; organizational structure and culture; the digitization of processes; the creation of digital services; and having a clearly articulated digital strategy. Ovum then created a "digital maturity index" to identify the progress made by enterprises in each vertical across the nine steps.
Ovum notes, though, that the "overall level of digital maturity is low": The telecom sector might be leading the way but its maturity level is only at 43.9%, with banking next at 42%. "Many providers in both sectors are still at early stages or mid-stream levels across most of steps," noted Ovum in a press release about its findings.
Furthermore, of the executives interviewed, "only 8% consider themselves to have achieved transformation, and only a fraction over 16% believe they are well-advanced. Almost as many (23%) rate themselves to be still at the early stages," stated the Ovum team.
The ICT Enterprise Insights program also looked into the role that certain technologies (big data, blockchain, IoT, platform architecture/APIs, artificial intelligence and microservices) play in digital transformation strategies. "Enterprises are most advanced in adoption of Big Data and API-based architectures with close to 40% of enterprises actively trialing or deploying these areas, with just under a further 50% planning or considering to do so in the future," noted Ovum. "Microservices and IoT are less currently advanced in terms of active deployment, but over 50% of planning or considering to do so in the future. In contrast, while AI and blockchain are much discussed, actual traction by enterprises to use such technologies for digital transformation is much less developed," it added.
To learn more about the program and its findings, click here, and see the related infographic below.

— Ray Le Maistre, International Group Editor, Light Reading for TechX365.
Ray Le Maistre, Editor-in-Chief, 12/4/2017
As it celebrates 10 years in the UK, the social media giant opens a new office in central London, unveils a startup incubator and announces 800 new UK jobs, shrugging off Brexit concerns.
Ray Le Maistre, Editor-in-Chief, 11/20/2017
UK chancellor seems set to provide financial and legislative support to the 5G, AI and connected car sectors in his budget on Wednesday, but the devil will be in the detail.
Ray Le Maistre, Editor-in-Chief, 10/20/2017
South Korean online giant Naver pumps another €100 million into a French tech startup investment vehicle run by former French digital economy minister Fleur Pellerin.
Ray Le Maistre, Editor-in-Chief, 9/22/2017
A report from Novum Insights suggests global investment in blockchain startups is set to top the $3 billion mark this year and that cryptocurrencies are reshaping startup investment models.
All resources
Thursday, May 24, 2018
12 pm London / 7 am NY

Tech is transforming the way we live, travel and do business. Industry leaders will discuss the challenges and opportunities we're seeing as our cities become increasingly connected.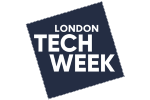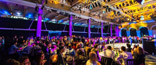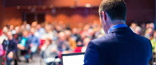 All Upcoming Live Events
Sue Nelson, TLA FoodTech, 5/25/2018
FoodTech is undergoing huge disruption at the moment - but what are the trends? Sue Nelson from Tech London Advocates FoodTech explains.
Sam Fare, Software Engineer, Compare the Market, 5/22/2018
Mob programming is a growing force amongst developers, but what is it and how can development teams use it to make product building faster and more efficient?
Microsoft reporter, 7/7/2017
The UK's history of embracing technology and innovation means its capital is well placed to benefit from the "fourth industrial revolution," says Microsoft UK CEO Cindy Rose.
Nopporn Suppipat, Blade Group, 6/12/2017
Since its arrival in the 80s the PC has been evolving -- and its latest transformation, argues Nopporn Suppipat, could well be its last.
Paul Bulpitt, Xero, 6/12/2017
Paul Bulpitt, head of accounting at Xero and co-founder of The Wow Company, explains why using artificial intelligence capabilities can be a positive for accounting firms.
Euan Mills, Future Cities Catapult , 6/6/2017
Smart, digital technologies are starting to transform the city planning process, argues Euan Mills.
All Sponsor Blogs
Industrial IoT Usage & Maturity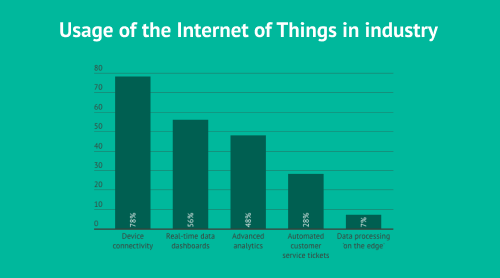 Infographics archive