Virtual Reality Innovators to Show Off at London Tech Week

Automotive technology may not be the first thing that comes to mind when you think of virtual reality use cases, but that's exactly what's happening: StarVR, a virtual reality headset manufacturer, and ZeroLight, an automotive experience and visualization company, have joined forces to produce premium VR content and media for the automotive sector.
The partnership will culminate in the two companies announcing a new, innovative use of technology at AR & VR World, part of London Tech Week. An Ultra HD VR experience will be demonstrated, using StarVR's head-mounted VR display and ZeroLight's expertise in the automotive visualization sector.
The showcase at London Tech Week will also involve a talk from Francois de Bodinat, chief marketing officer at ZeroLight, and Guillaume Gouraud from StarVR, on delivering premium AR content and the impact it is having. Additionally, anyone at London Tech Week will be able to try out the new VR experience using a StarVR headset.
StarVR is a joint venture between Starbreeze, a Swedish content creation and entertainment company, and Acer, the computer company known for its Aspire laptop line, among other things. The company delivers high-quality VR experiences to the professional and enterprise worlds.
"Quality and innovation are the foundation upon which we build our experiences," says de Bodinat. "The team at Starbreeze and Acer have delivered a headset with a display that can deliver truly high-definition content such as ours, taking the medium forward within enterprise."
VR & AR World is one of the TechXLR8 events that will take place at ExCeL London, June 13-15, as part of London Tech Week. Other speakers and companies present include Chris Chin, the senior director of VR content at HTC Vive, and Pete Daukintis, a product evangelist working on the Microsoft HoloLens.
— Phil Oakley, Site Editor, TechX365
Phil Oakley, Site Editor, TechX365, 9/21/2018
Cleo interacts with its users mainly through an eponymous chatbot, which gives its 600,000 users flair and personality while managing their money.
Phil Oakley, Site Editor, TechX365, 9/20/2018
A new report finds that 46% of digital transformation projects produce proven results with 58% of organizations reporting that customers are driving their digital strategy.
Phil Oakley, Site Editor, TechX365, 9/19/2018
Business travel can be a huge problem for SMEs and large corporates alike, but Asian tech startup Octotrip is here to help with a platform powered by data and AI.
Phil Oakley, Site Editor, TechX365, 9/18/2018
The three students impressed the judges with their application of AI for image translation.
Phil Oakley, Site Editor, TechX365, 9/17/2018
The program, run by the Francis Crick Institute, will back ten startups with a £40,000 investment each, with an intense 16 weeks in store for successful applicants.
All resources
Neil Dodd, Associate Director, BGL Group, 6/7/2018
What is a Usability Lab? Neil Dodd from BGL Group explains.
Sponsored Blogs, 6/7/2018
How can the UK lead the world in M-Commerce?
Richard Orme, CTO, Photobox Group, 5/31/2018
Ai is incredible and can do things humans can't. But can it be emotional?
Innovation Hub, 7/19/2017
The Internet of Things, Blockchain and other drastic digital disruptors are already making big waves in the energy sector.
Microsoft reporter, 7/7/2017
The UK's history of embracing technology and innovation means its capital is well placed to benefit from the "fourth industrial revolution," says Microsoft UK CEO Cindy Rose.
Mark Miles, Rendermedia, 7/3/2017
Rendermedia's Mark Miles looks at how technology is changing the way we view content.
All Sponsor Blogs
Industrial IoT Usage & Maturity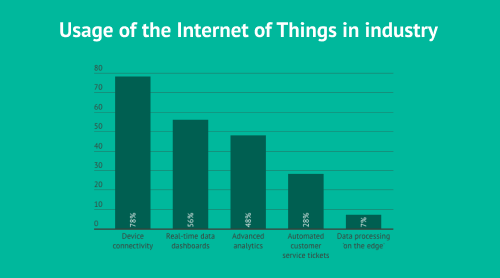 Infographics archive