Awards dinners are always a cause for celebration, both for winners and those celebrating with them. The TechXLR8 Awards Dinner, then, was an occasion for companies shortlisted for awards at TechXLR8 to come together and celebrate technology and each other. It was a good evening of networking and meeting people attending TechXLR8 from all over the world, with a three-course meal to boot.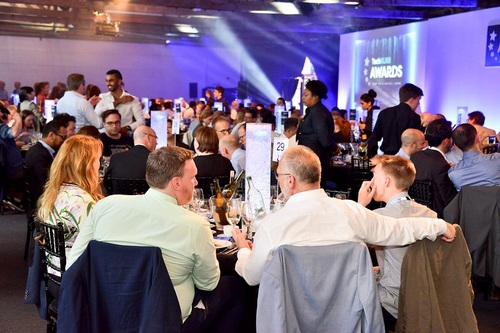 The 20 award winners are listed below. The awards were judged by an independent panel of judges hand-picked by the TechXLR8 organizers. The evening itself, meanwhile, was hosted by Scissor Sisters vocalist and self-professed robotics and technology enthusiast Ana Matronic.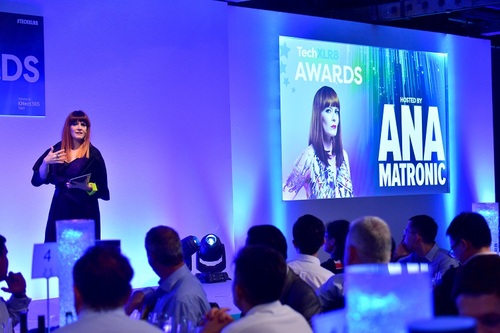 Best Virtual Reality Industry Technology - Dirac Research
Best Augmented Reality Industry Technology - Proximie
Cloud Platform Innovation of the Year - China Mobile
Best Cloud Security Platform - eperi
Best Cloud Application - Skuid
DevOps Solution of the Year - Technology Solutions (formerly a division of Avnet now part of Tech Data)
Best IoT Deployment - China Telecom
Leadership in IoT - Nokia Networks
IoT Evangelist of the Year – oneM2M
Best IoT Platform - Huawei
Innovation in Connected Services - Tantalum Corporation
Innovation in Mobility Services - TomTom Automotive
Most Innovative Implementation of AI Technologies- Darktrace
Best Consumer App - Favorey Ltd
Best 5G Trial Between an Operator and Vendor - SK Telecom
Outstanding Contribution to 5G R&D - Huawei
Best Connectivity Solution - Qualcomm Technologies, Inc.
Best 5G Core Network Development - Huawei
Best Use of Virtualization Technology - VMWare Inc
Best Network Development (Operators only) - KT
Huawei was the big winner of the evening, winning three of the four awards it was shortlisted for. Other large multinational companies to win included China Mobile, the largest mobile phone operator in the world, for its innovation in the cloud platform, and Nokia, the former mobile phone manufacturer-turned telecom company, for "Leadership in Internet of Things."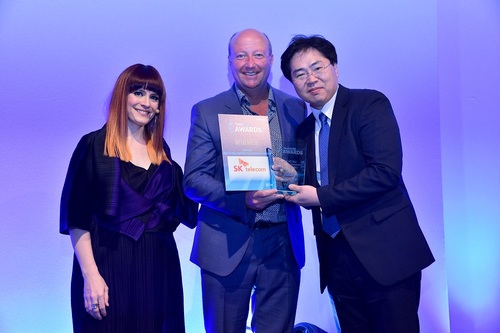 It's important to note that startups were separate from this -- they were judged and awarded during the Project Kairos pitch-off competition on Wednesday June 15. The winners of this were Tilkee, a company that uses analysis and tracking for the reading of sales and marketing materials.
All in all, a fantastic evening of celebration of both the winners and technology in general.
— Phil Oakley, Site Editor, TechX365