Having children is a wonderful thing, but it can be tricky when both parents work or want to go out for the evening. What to do? bubble, a startup based in London, thinks it may have fixed this with a babysitting app that uses social networking to find babysitters quickly and easily.
The bubble process is pretty simple. For prospective babysitters, simply sign up, enter when you can babysit and your experience. All the bubble babysitters are identity and background checked, and having some form of first aid training is encouraged. The app connects parents to babysitters through social networking apps, meaning that it's a type of 'gig economy' job, much like fellow UK company Deliveroo -- except in this case the gig is babysitting for an evening.
Left: a sitters' profile on bubble. Right: an in-progress babysitting session.. Click images to enlarge.
For parents, it's also an easy process. Register for an account and, immediately, you should start seeing babysitters from your local area. Connect social networking services such as Facebook and people you know will be prioritised. Payments are securely taken once the babysitting session has finished, transferring automatically through bank transfer. It's 100% free for the babysitters, who set their hourly rates; bubble takes a flat £3.50 from the parents for each session they book. Parents can rate babysitters after the sitting has finished, with sitters also able to rate parents accordingly.
bubble was founded by Ari Last, a former UEFA commentator and journalist, and Adrian Murdock, a marketing and PR consultant, in October 2015. Based in London, the two co-founders met while working at Betfair and quickly realised they had the same issue -- as new parents, they had lost a large chunk of their social lives. They embarked on an adventure to build bubble, in order to help both themselves and other parents who were struggling to find babysitters, as well as helping the babysitters find jobs too.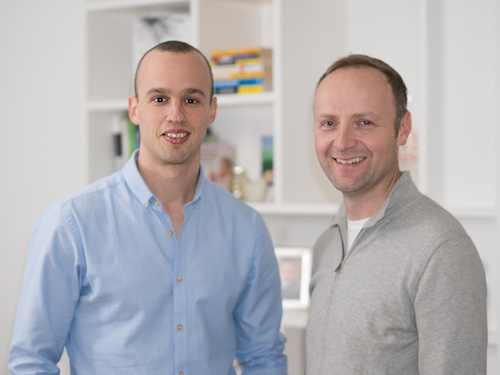 bubble has raised £675,000 in funding so far, including £500,000 raised in August 2017, from angel investors based in London and elsewhere. Backers include Betfair CEO Andrew Black, former Zoopla CFO Stephen Morana, and the Kamani family of Boohoo.com fame. With five employees and the service already launched and being used by thousands of parents and babysitters, the aim is to grow the app in the UK market and compete with nurseries and other childcare services, using social networking to enable parents to find babysitters from among their friends and others they trust.