AI Startup Databricks Raises $144M in Series D Round

Databricks, an artificial intelligence startup based in San Francisco, has announced a Series D funding round worth $144 million, led by venture capital firm Andreessen Horowitz.
The Databricks mission objective is simple: make AI approachable for companies that are either struggling with their own implementations or that simply want to dabble. The company has developed what it calls a Unified Analytics Platform that lets other firms use AI and machine-learning technologies to analyze the large amounts of data they generate and provide insights to executives and company leaders. With the AI market projected estimated to be worth $36.8 billion by 2025, Databricks seems well placed to capture a slice of future revenues with its marketing of "easy" AI to corporations and companies.
The funding round was led by Andreessen Horowitz, with New Enterprise Associates (NEA) and Battery Ventures also participating in the round. It means Databricks has now raised a total of $247 million in funding, and values the company at $760 million.
Databricks says it will use the latest funding to accelerate development of the Unified Analytics Platform and expand into previously untapped markets, including healthcare and life sciences, the government sector and financial services.
CEO and co-founder of Databricks, Ali Gosher, said: "AI has enormous promise but also a 1% problem. Less than ten companies in the world are achieving the full potential of AI and the rest are really struggling. Databricks' mission is to simplify AI and bring it to the other 99% of enterprise organizations. This funding will enable us to expand our offering and bring it to many more markets, enabling more businesses to reap the benefits of big data and AI."
The AI market is still very much in its infancy. But as more companies see the value in using AI to stay one step ahead of their rivals, Databricks could have a key role to play.
— Phil Oakley, Site Editor, TechX365
Phil Oakley, Site Editor, TechX365, 9/20/2017
AmberBox uses machine learning to detect gunfire, meaning police turn up to a shooting faster.
Phil Oakley, Site Editor, TechX365, 9/19/2017
What does the public think about 'superintelligence' and its development?
Phil Oakley, Site Editor, TechX365, 9/18/2017
TechX365 talks to Christian Hernandez, co-founder and managing partner of White Star Capital, a venture capital firm with offices in London, Paris, Montreal and New York.
Phil Oakley, Site Editor, TechX365, 9/15/2017
According to a report from TalkTalk Business, only 18% of UK companies believe investment in artificial intelligence is a priority, while 3% of employees believe their company is "leading edge."
Phil Oakley, Site Editor, TechX365, 9/14/2017
Samsung is launching a new 'Automotive Innovation Fund' in order to accelerate the development of its autonomous driving technology and catch up with its rivals.
Wednesday, September 20, 2017
11am BST
The brutal truth for any startup is that the chances of long-term success are relatively slim – factors such as a lack of access to capital, poor management skills, a misguided business plan or sheer bad luck all weigh against fledgling companies. So what can startups do to maximize their survival potential? Tesco Technology, an influential and experienced organization, will talk about what they look for in a successful startup, how and why they work with startups and how rookie companies can make the grade and be a long-term survivor. This is a highly relevant webinar for any startup but a 'must attend' for any young company in the energy and retail technology sectors.
All resources
+rehabstudio, 6/19/2017
It's going to become increasingly hard for brands to stay relevant by only selling their physical goods without also creating useful services that consumers invite into their lives.
Ryan Loftus, JLL, 6/13/2017
JLL senior analyst Ryan Loftus looks at the potential impact of technology innovation on urban logistics.
Amanda Eliason, New Zealand Trade & Enterprise, 6/13/2017
Technology development is bringing New Zealand and the UK closer together, notes Amanda Eliason of New Zealand Trade & Enterprise (NZTE).
Michael Davis, JLL, 6/13/2017
Michael Davis, Head of London Unlimited at JLL, looks at trends in PropTech.
Innovation Hub, 6/12/2017
Seizing the potential of Big Data is critical to the future of many businesses but it's best to start small.
BlueCurrent, 6/9/2017
And why you should come find out how to do world class PR at the London Tech Week event.
All Sponsor Blogs
Public Opinion of Superintelligence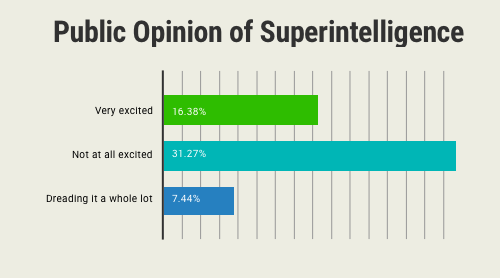 Infographics archive