London-based food delivery firm Deliveroo has raised £285 million, valuing it at almost £1.5 billion, making it one of Europe's tech success stories and one of the UK's fastest-growing companies.
Deliveroo delivers food on-demand by ordering through its app, available on Android, iOS or the web. It raised the Series F round from US-based fund managers T. Rowe Price and Fidelity, with previous investors such as Accel Partners, Index Ventures and General Catalyst also participating. Accel Partners and Index Ventures invested in the likes of Snapchat and Facebook before they went public, prompting speculation Deliveroo might be considering an IPO in the future.
Deliveroo has been growing rapidly during the past year or two. Records filed by the company indicate that revenues grew in 2016 by 600%, to £128.6 million, but losses grew by 300%, to £129.1 million from just £30.1 million in 2015. TechCrunch notes that its gross product margin is just 0.7%, meaning the company makes very little money per sale. Currently, it charges a flat £2.50 on each order, regardless of price or amount.
Despite such recent losses, the investors clearly have faith that the longer-term vision of the company will deliver profits and returns on their capital.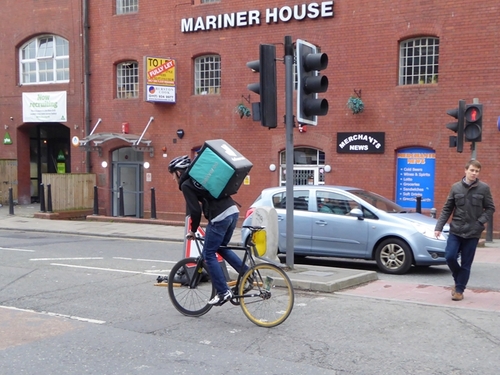 The UK-based scale-up will be using the money to expand, in three specific areas. Firstly, it will open more "Editions" kitchens -- previously 'RooBox' -- which enable restaurants to keep up with demand without any of the traditional upfront costs. Secondly, it will grow the technology team, who work on the Deliveroo online platform in order to improve delivery estimation times through the use of prediction tracking, algorithms and artificial intelligence (AI) tools. The team also works on software to determine where the next Editions kitchens should be located, and what kind of food is in demand in a certain area.
Thirdly, the company wants to expand globally, reaching new countries, cities, towns and areas currently not serviced by either Deliveroo or food delivery startups such as Uber Eats, Hungryhouse or Just Eat.
— Phil Oakley, Site Editor, TechX365