In what will come as good news for UK startups everywhere, former Conservative MP Paul Uppal has been appointed as the Small Business Commissioner by the government's Secretary of State for Business, Energy and Industrial Strategy, Greg Clark.
Uppal's core tasks will be to help startups and small businesses in whatever ways possible, from addressing disputes with larger business to attempting to finally put an end to late payments from customers -- an issue that threatens the very existence of many of the UK's small businesses. Uppal's office will be independent and separate from both government and his role as a Conservative Party member.
This move was first mooted by Anna Sodbury, then Minister for Small Businesses. It is the next step in the government's industrial strategy, intended to address the UK's long-term economy and ensure these businesses are helped and supported as much as possible.
Uppal has over 20 years of experience in running small businesses, specifically within the real estate industry. He was born to Sikh parents in 1967 and studied politics and sociology at the University of Warwick. He first campaigned to be elected as an MP in 2005 and was elected to the seat of Wolverhampton South West in 2010.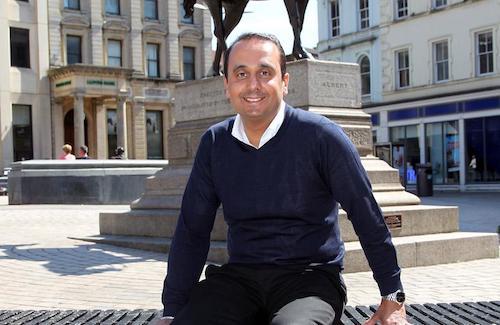 In a statement, Uppal said, "Running your own business can be a very lonely experience and my priority will be ensuring small firms feel supported as well as helping to create an overall impression that business isn't necessarily cut-throat. In fact, successful businesses are built on integrity, entrepreneurial spirit and trusting relationships and I want to highlight that Britain can be the best place in the world for new entrepreneurs to establish and grow their own businesses."
Meanwhile, Greg Clark, the Business Secretary, said of Uppal's new role, "Small businesses are the backbone of our economy, providing jobs and opportunities across the country. Supporting Britain's 5.5 million small businesses is at the heart of this Government's industrial strategy, and his [Uppal's] ambition to tackle unfair payment practices will help support our goal to create an economy that works for all."
The government expects the office of Small Business Commissioner to be open -- for business -- and operational by the end of 2017.
— Phil Oakley, Site Editor, TechX365