Nokia Kills OZO 360-Degree VR Camera, Cuts 310 Jobs

Virtual reality isn't just about the head-mounted displays from Oculus and HTC. It also involves 360-degree cameras that take images from every angle, stitching them together digitally. This is what Nokia's OZO camera did, except now it doesn't, as Nokia has announced it is to pull out of the VR market and kill the OZO project.
Perhaps more importantly, this means Nokia will be cutting 310 jobs, preferring to focus its energy on the digital health market and its patent licensing business, which is healthy and profitable. It's a sad state of affairs for the Finnish tech company, as the OZO really looked like it was onto something: the primary use was creating VR content for films and video games, although it had also been used in the medical market, namely by Helsinki University Hospital, to livestream operations to surgeons around the world. (See Nokia Livestreams Neurosurgery in Mixed Reality Using OZO Live.)
Sony Pictures was a core OZO customer, using it to stream live VR videos directly to its customers. Nokia says it will continue to support and maintain its current customer base for the OZO, although what that means in practice isn't clear. What is clear, though, is that development on both the hardware and software will halt. It's a shame for the fledging VR market, but industry heavyweights Oculus and HTC are continuing to invest in products, and with Microsoft entering the arena with its new Mixed Reality headsets, the industry is poised to grow in the next few years.
— Phil Oakley, Site Editor, TechX365
Phil Oakley, Site Editor, TechX365, 2/20/2018
London-based AI startup re:infer has raised $3.5 million to develop its communication data platform product and expand the marketing team.
Phil Oakley, Site Editor, TechX365, 2/19/2018
Cera uses an app to make social care more efficient, but the real kicker is its use of machine learning to predict and prevent illnesses among care patients.
Phil Oakley, Site Editor, TechX365, 2/19/2018
London topped the list of destinations for tech-based migrant workers within the EU in 2017, beating Berlin, Paris and Amsterdam – and it has more than 250,000 developers, almost 100,000 more than any other European city.
Phil Oakley, Site Editor, TechX365, 2/16/2018
TechInvest will see ten London-based augmented and virtual reality startups pitch to hundreds of gathered investors.
Phil Oakley, Site Editor, TechX365, 2/15/2018
Most employees want to use wearables to track personal workplace productivity. However, employers should not have access to this data, says a new TalkTalk Business report.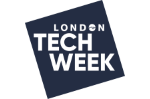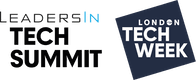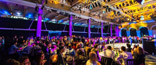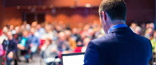 All Upcoming Live Events
All resources
Industrial IoT Usage & Maturity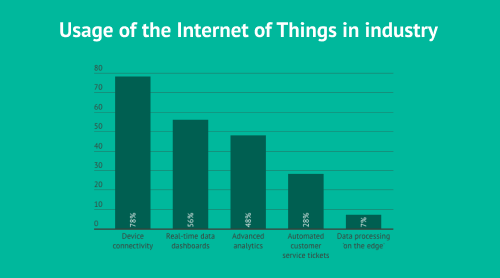 Infographics archive