Balderton Capital, one of Europe's largest venture capital firms, has launched a new fund totaling $375 million, aiming at early-stage and Series A investments, in an effort to find the "continent's very own Google, Amazon or Facebook."
The fund, named "Fund VI," has been raised from both new and existing investors in three major land masses -- Europe, the US and Asia. As a European company, Balderton is focused on finding and funding the next European technology giant with Fund VI, which it hopes will compete with the likes of Google, Facebook, Amazon and others from the US, and companies such as Tencent and Alibaba in China.
Balderton, based in London, has backed numerous large technology companies in the past, showing an enviable record of success. Recipients of Fund IV include The Hut Group, Talend Corporation and Kobalt, while Fund V boasts companies such as Crowdcube, Revolut, Nutmeg, Carwow and ROLI. The company invests between $1 million and $20 million in each company, and its six funds so far total $2.6 billion.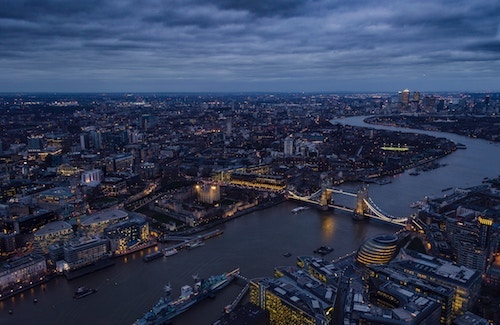 While Balderton says it was tempted to change its strategy in search of larger growth opportunities, it eventually decided to stick with a winning formula, and so Fund VI will continue along the same trajectory -- backing early-stage startups with potentially explosive, global growth opportunities.
Bernard Liautaud, Balderton Capital's Managing Partner, said in a statement, "Europe's technology sector has already produced many game-changing global companies, but we are still waiting for our continent's very own Google, Amazon or Facebook to emerge."
Liautaud's comments echo many people's thoughts in the European technology industry, as it looks to take on technology giants globally. Europe's largest technology company by valuation, Spotify, is looking to go public on the New York Stock Exchange next year, which will likely be a huge boost to Europe, but its roughly $20 billion valuation is no match for the likes of Alphabet -- Google's parent company -- at almost $730 billion, and Amazon, at $571 billion. (See Spotify to Open London R&D Office, Will Reportedly Double Workforce.)
Liautaud continued, "As European startups grow bigger faster, we are convinced that is finally about to change. With growth accelerating -- this year to date European companies have attracted more than $12.5bn of venture investments -- the continent can now produce and scale tech businesses of global significance."
— Phil Oakley, Site Editor, TechX365