Waymo's Cars Log Over 4 Million Miles in 23 US Cities

Waymo, Alphabet's autonomous vehicle division, has driven more than 4 million miles, the company announced in a blog post on Tuesday.
Furthermore, in simulations, Waymo's cars have driven more than 2.5 billion miles.
Since Waymo split from Google in late 2016, becoming a company in its own right under parent Alphabet, the rate of research and development seems to have accelerated considerably. It took six years to reach 1 million miles, and almost 18 months to reach 2 million, but the company covered 2 million miles in just over a year. (See Google's Waymo Could Be Worth $70B by 2030 – Analysts.)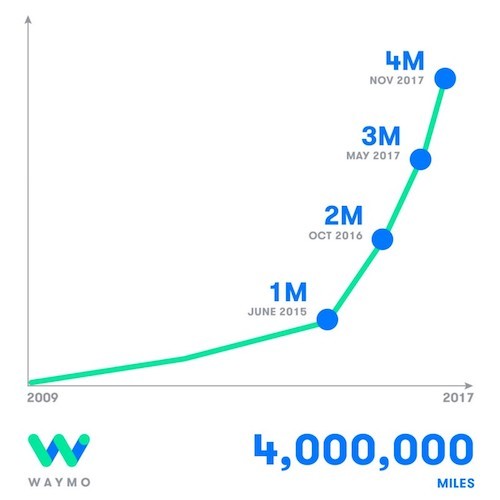 In addition, the company's cars have driven through 23 US cities, in four states: Washington, California, Arizona and Texas. Naturally, the company has a lot more to test and scenarios to play out, but knowing they've tested in some of the busiest and most congested cities in the US -- San Francisco, Austin and Phoenix among them -- augurs well for the future of autonomous technology.
Waymo also tests on its private, 91-acre test facility, creating unique scenarios for its cars to navigate. The benefit of this is that, naturally, Waymo can test a specific scenario (such as a particularly hard to navigate junction, or put the cars up against aggressive or bad drivers) over and over again, training the cars in that instance.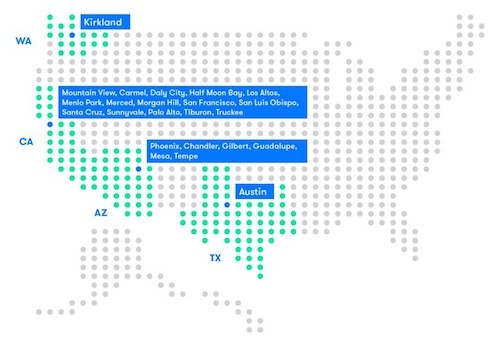 Finally, Waymo notes that its cars have driven over 2.5 billion miles in simulation. Simulation driving is the same as normal driving for the cars; the software sees it as no different, and so can test the scenarios as it would in the real world, but with thousands of cars -- which all increases Waymo's rate of learning about self-driving cars. (See How Waymo Uses a Virtual World to Train Its Cars.)
— Phil Oakley, Site Editor, TechX365
Phil Oakley, Site Editor, TechX365, 5/24/2018
As the smart speaker market continues to grow, Google outsold Amazon for the first time.
Phil Oakley, Site Editor, TechX365, 5/24/2018
FitXR uses VR gaming to make people exercise.
Phil Oakley, Site Editor, TechX365, 5/23/2018
The Microsoft CEO demoed the company's Chinese chatbot making a voice call to a user, in an impressive display of AI technology.
Phil Oakley, Site Editor, TechX365, 5/22/2018
Remote development teams are getting more and more common as technology improves.
Phil Oakley, Site Editor, TechX365, 5/17/2018
The UK digital tech economy is growing, with 23,000 jobs created in the sector in the last year, according to a report from Tech Nation.
All resources
Thursday, May 24, 2018
12 pm London / 7 am NY

Tech is transforming the way we live, travel and do business. Industry leaders will discuss the challenges and opportunities we're seeing as our cities become increasingly connected.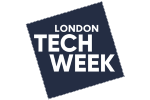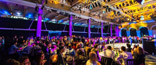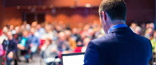 All Upcoming Live Events
Innovation Hub, 7/19/2017
The Internet of Things, Blockchain and other drastic digital disruptors are already making big waves in the energy sector.
Microsoft reporter, 7/7/2017
The UK's history of embracing technology and innovation means its capital is well placed to benefit from the "fourth industrial revolution," says Microsoft UK CEO Cindy Rose.
Mark Miles, Rendermedia, 7/3/2017
Rendermedia's Mark Miles looks at how technology is changing the way we view content.
Emmanuel Freund, Blade, 6/19/2017
Emmanuel Freund, CEO and co-founder of the French start-up Blade, creator of Shadow, the first high-end PC entirely based in the cloud.
Ryan Loftus, JLL, 6/13/2017
JLL senior analyst Ryan Loftus looks at the potential impact of technology innovation on urban logistics.
Michael Davis, JLL, 6/13/2017
Michael Davis, Head of London Unlimited at JLL, looks at trends in PropTech.
All Sponsor Blogs
Industrial IoT Usage & Maturity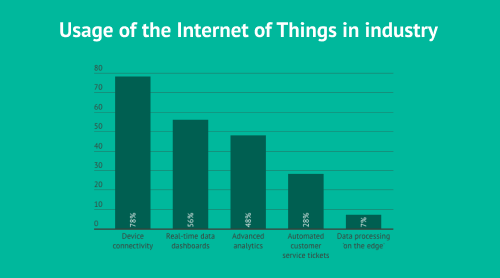 Infographics archive