Over $3 billion was invested into the global augmented reality and virtual reality industry in 2017, a new record for the burgeoning tech sector.
Much of this money was raised by Magic Leap, the augmented reality startup which announced its product in mid-December. The company has taken in over $1.8 billion altogether since its formation in 2011, with a monster $500 million of that -- around a sixth of the total investment in the industry -- in 2017. That is all without having announced or released a single product until December 2017, showing that investors genuinely believe in Magic Leap's augmented reality goggles.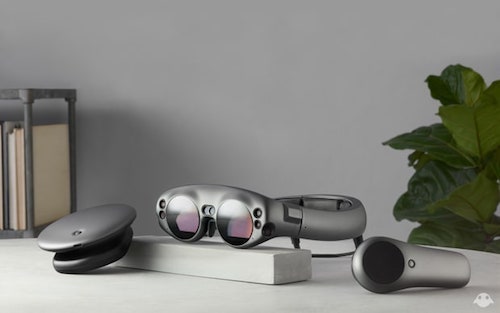 Other big winners were UK startup Improbable, also raising $500 million, and game and graphics engine Unity raking in $200 million to further its AR/VR goals. The developer of the popular Pokémon Go game, Niantic, also took in $200 million, which also spurred investors on to invest in 40 other AR game startups, in the hope of finding the next Pokémon Go. (See British VR Startup Improbable Raises $500M, Valued at $1B.)
Q4 2017 alone saw $1.5 billion invested into AR/VR startups, showing the industry is rapidly growing, expanding and maturing as developers and entrepreneurs become more sure of the technology they're developing, while investors start to see the potential of the companies developing the technology and the possible exits, in terms of acquisition or going public on the stock market. With this in mind, 2018 is set to be a big year for the augmented and virtual reality space.
— Phil Oakley, Site Editor, TechX365