Amazon's Checkout-Less, AI-Powered Store Opens in Seattle

Amazon's futuristic grocery store, Amazon Go, will open to customers in Seattle on Monday after more than a year of testing, reports Recode.
The store, first announced in December 2016, has been five years in the making, and was conceptualized by asking a question: "What can we do to improve on convenience?" The store uses machine learning and "advanced computer vision" in a bid to eliminate queues, checkouts and waiting times.
The shop sells all the things you'd expect a convenience store to sell -- salads, drinks, groceries, meat, ready meals for breakfast, lunch and dinner, as well as some of Amazon's own "meal kits" -- except there are hardly any human shop assistants.
Upon entering the store, shoppers need to scan a smartphone app on the turnstiles. After this, by using computer vision, the store's numerous cameras and sensors can identify a person as they walk into the store. They pick up what they'd like to buy and then walk out of the shop, as if they haven't paid for it -- except the items they've picked up have been identified by the sensors and the correct amount is charged to the shopper's Amazon account.
As well as the convenience of not having to wait in line, it also means it's fairly tricky to steal something -- tech that other supermarkets may find handy in the future.
Originally, Amazon had numerous problems with this, including difficulties when someone picked something up and then put it down again, or when two people who looked alike or were dressed similarly were in the shop at the same time. This may be the reason why the shop is opening a year later than planned -- it's been in testing with Amazon employees since December 2016, with a scheduled opening of "early 2017," but it seems perfecting the technology took Amazon longer than it had thought.
There are a few drawbacks to the store, however. Namely, there can only be 97 people in it at one time, which will mean queues may be likely when it officially opens, or for the lunch rush. However, this number is greatly improved compared to the testing phase when only 20 could be in the store at any one time.
Another drawback of the store is that humans are occasionally needed to verify purchases or ID, and to sort out any problems. A human ID checker is situated near the alcohol section, while a human is occasionally needed to check the technology got it right.
There have been rumours Amazon may bring the futuristic stores to the UK, if trademark applications are to be believed. That said, there's only one of these stores in existence at the moment, in Amazon's home town of Seattle, so don't hold your breath. For an in-depth look at the store, see Recode's article, which includes a "hands-on" visit. (See Amazon May Bring Checkout-Less Supermarkets to the UK.)
— Phil Oakley, Site Editor, TechX365
Phil Oakley, Site Editor, TechX365, 5/24/2018
As the smart speaker market continues to grow, Google outsold Amazon for the first time.
Phil Oakley, Site Editor, TechX365, 5/24/2018
FitXR uses VR gaming to make people exercise.
Phil Oakley, Site Editor, TechX365, 5/23/2018
The Microsoft CEO demoed the company's Chinese chatbot making a voice call to a user, in an impressive display of AI technology.
Phil Oakley, Site Editor, TechX365, 5/22/2018
Remote development teams are getting more and more common as technology improves.
Phil Oakley, Site Editor, TechX365, 5/17/2018
The UK digital tech economy is growing, with 23,000 jobs created in the sector in the last year, according to a report from Tech Nation.
All resources
Thursday, May 24, 2018
12 pm London / 7 am NY

Tech is transforming the way we live, travel and do business. Industry leaders will discuss the challenges and opportunities we're seeing as our cities become increasingly connected.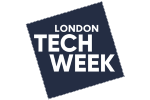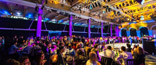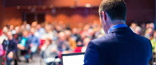 All Upcoming Live Events
Sue Nelson, TLA FoodTech, 5/25/2018
FoodTech is undergoing huge disruption at the moment - but what are the trends? Sue Nelson from Tech London Advocates FoodTech explains.
Sam Fare, Software Engineer, Compare the Market, 5/22/2018
Mob programming is a growing force amongst developers, but what is it and how can development teams use it to make product building faster and more efficient?
Microsoft reporter, 7/7/2017
The UK's history of embracing technology and innovation means its capital is well placed to benefit from the "fourth industrial revolution," says Microsoft UK CEO Cindy Rose.
Nopporn Suppipat, Blade Group, 6/12/2017
Since its arrival in the 80s the PC has been evolving -- and its latest transformation, argues Nopporn Suppipat, could well be its last.
Paul Bulpitt, Xero, 6/12/2017
Paul Bulpitt, head of accounting at Xero and co-founder of The Wow Company, explains why using artificial intelligence capabilities can be a positive for accounting firms.
Euan Mills, Future Cities Catapult , 6/6/2017
Smart, digital technologies are starting to transform the city planning process, argues Euan Mills.
All Sponsor Blogs
Industrial IoT Usage & Maturity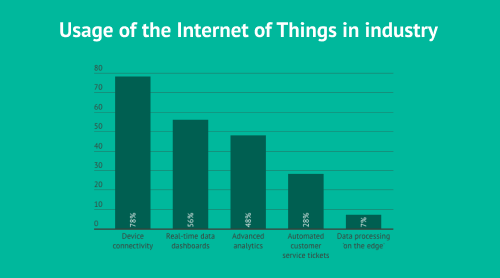 Infographics archive