Poll: Do You Use a Voice Assistant?

Voice assistants have taken on a meteoric rise since Apple introduced Siri in 2011 and Amazon released its Alexa-enabled Echo in 2013. All five of the major technology companies now have a voice assistant of some description, and while they differ slightly, all have the same basic function: the user can ask or tell the speaker to do something, and it'll do it. Common options are to play music, set an alarm or timer or answer a question about a celebrity or some other piece of information.
The various assistants can also integrate with the multitude of "smart home" products, including lights, thermostats and TVs, giving the user the chance to control many functions of their household via voice. Maybe one day, we will be able to ask our voice assistants to make us a coffee or tidy the house! Until then, we want to know which voice assistant you use, if any.
Vote in our poll here: Who's Your Friend?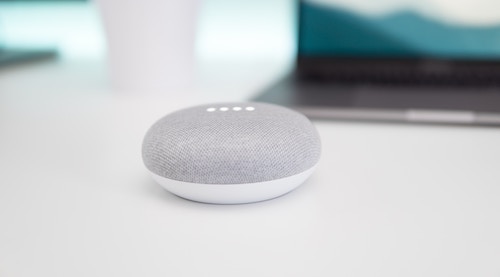 Over 50 million smart speakers are expected to ship worlwide in 2018.
(Image: Kevin Bhagat, Unsplash)
— Phil Oakley, Site Editor, TechX365
Phil Oakley, Site Editor, TechX365, 5/24/2018
As the smart speaker market continues to grow, Google outsold Amazon for the first time.
Phil Oakley, Site Editor, TechX365, 5/24/2018
FitXR uses VR gaming to make people exercise.
Phil Oakley, Site Editor, TechX365, 5/23/2018
The Microsoft CEO demoed the company's Chinese chatbot making a voice call to a user, in an impressive display of AI technology.
Phil Oakley, Site Editor, TechX365, 5/22/2018
Remote development teams are getting more and more common as technology improves.
Phil Oakley, Site Editor, TechX365, 5/17/2018
The UK digital tech economy is growing, with 23,000 jobs created in the sector in the last year, according to a report from Tech Nation.
All resources
Thursday, May 24, 2018
12 pm London / 7 am NY

Tech is transforming the way we live, travel and do business. Industry leaders will discuss the challenges and opportunities we're seeing as our cities become increasingly connected.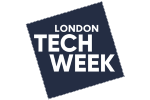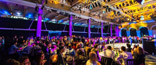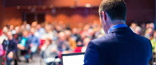 All Upcoming Live Events
Sue Nelson, TLA FoodTech, 5/25/2018
FoodTech is undergoing huge disruption at the moment - but what are the trends? Sue Nelson from Tech London Advocates FoodTech explains.
Sam Fare, Software Engineer, Compare the Market, 5/22/2018
Mob programming is a growing force amongst developers, but what is it and how can development teams use it to make product building faster and more efficient?
Microsoft reporter, 7/7/2017
The UK's history of embracing technology and innovation means its capital is well placed to benefit from the "fourth industrial revolution," says Microsoft UK CEO Cindy Rose.
Nopporn Suppipat, Blade Group, 6/12/2017
Since its arrival in the 80s the PC has been evolving -- and its latest transformation, argues Nopporn Suppipat, could well be its last.
Paul Bulpitt, Xero, 6/12/2017
Paul Bulpitt, head of accounting at Xero and co-founder of The Wow Company, explains why using artificial intelligence capabilities can be a positive for accounting firms.
Euan Mills, Future Cities Catapult , 6/6/2017
Smart, digital technologies are starting to transform the city planning process, argues Euan Mills.
All Sponsor Blogs
Industrial IoT Usage & Maturity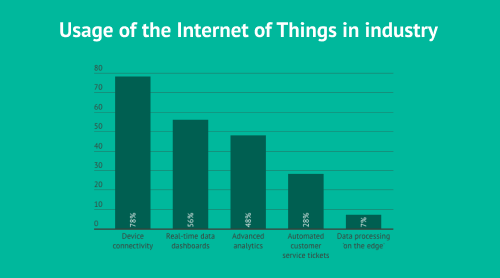 Infographics archive