DeepMind's AI May Be Better at Spotting Eye Disease Than Doctors – Study

DeepMind is at it again. This time the company is using its powerful artificial intelligence software to look for various diseases in the eyes, according to a new paper seen by the Financial Times.
A key part of paper suggests that the AI may be better at spotting symptoms of disease than humans -- both in terms of accuracy, as well as speed.
DeepMind has been working with Moorfields Eye Hospital, Islington, to examine retinal scans of glaucoma, diabetic retinopathy and age-related macular degeneration. The paper, which has been submitted to a peer-reviewed medical journal, has showed "promising signs," and DeepMind hopes that its technology could enter clinical trials in a few years' time.
The clinical lead at DeepMind, Dominic King, told the Financial Times: "In specific areas like medical imaging, you can see we're going to make really tremendous progress in the next couple of years with artificial intelligence. Machine learning could have a very important role picking up things more sensitively and specifically than currently happens."
DeepMind trained a machine learning algorithm to look at thousands of retinal scans and recognise symptoms of each of the three diseases, then diagnosing it quicker and more effectively than humans could. This means that, in time, the AI could take some of the repetitive tasks away from the NHS and doctors and do it itself, giving doctors more time to care for patients.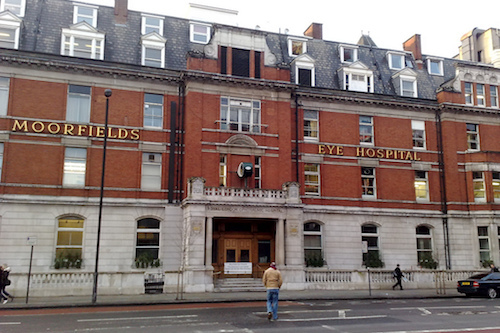 DeepMind has been partnering with the NHS for a little while now, with the two organizations looking at how AI and machine learning could change the NHS and save money. There have been some mishaps, including a serious case of data mishandling by DeepMind at the Royal Free Hospital, which meant the Google-owned company set up an Ethics and Society department to look at the implications of placing AI in our day-to-day lives. (See DeepMind NHS Deal Breached Data Protection Laws, Says ICO and DeepMind Launches Research Unit to Study AI's Impact on Society.)
According to the Financial Times, there are plans for DeepMind's technology to be used at University College London Hospitals to look at radiotherapy scans and at Imperial College London to analyse mammograms. It seems as though, having beaten two incredibly complex board games with its AI, DeepMind is now turning its attentions to the real-world, with health at the top of the agenda.
— Phil Oakley, Site Editor, TechX365
Phil Oakley, Site Editor, TechX365, 5/24/2018
As the smart speaker market continues to grow, Google outsold Amazon for the first time.
Phil Oakley, Site Editor, TechX365, 5/24/2018
FitXR uses VR gaming to make people exercise.
Phil Oakley, Site Editor, TechX365, 5/23/2018
The Microsoft CEO demoed the company's Chinese chatbot making a voice call to a user, in an impressive display of AI technology.
Phil Oakley, Site Editor, TechX365, 5/22/2018
Remote development teams are getting more and more common as technology improves.
Phil Oakley, Site Editor, TechX365, 5/17/2018
The UK digital tech economy is growing, with 23,000 jobs created in the sector in the last year, according to a report from Tech Nation.
All resources
Thursday, May 24, 2018
12 pm London / 7 am NY

Tech is transforming the way we live, travel and do business. Industry leaders will discuss the challenges and opportunities we're seeing as our cities become increasingly connected.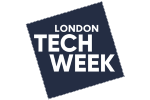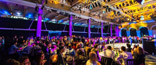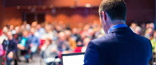 All Upcoming Live Events
Sue Nelson, TLA FoodTech, 5/25/2018
FoodTech is undergoing huge disruption at the moment - but what are the trends? Sue Nelson from Tech London Advocates FoodTech explains.
Sam Fare, Software Engineer, Compare the Market, 5/22/2018
Mob programming is a growing force amongst developers, but what is it and how can development teams use it to make product building faster and more efficient?
Microsoft reporter, 7/7/2017
The UK's history of embracing technology and innovation means its capital is well placed to benefit from the "fourth industrial revolution," says Microsoft UK CEO Cindy Rose.
Nopporn Suppipat, Blade Group, 6/12/2017
Since its arrival in the 80s the PC has been evolving -- and its latest transformation, argues Nopporn Suppipat, could well be its last.
Paul Bulpitt, Xero, 6/12/2017
Paul Bulpitt, head of accounting at Xero and co-founder of The Wow Company, explains why using artificial intelligence capabilities can be a positive for accounting firms.
Euan Mills, Future Cities Catapult , 6/6/2017
Smart, digital technologies are starting to transform the city planning process, argues Euan Mills.
All Sponsor Blogs
Industrial IoT Usage & Maturity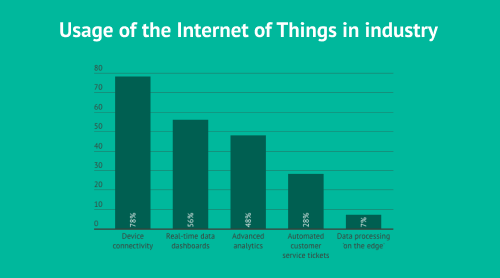 Infographics archive