DeepMind's AI May Be Better at Spotting Eye Disease Than Doctors – Study

DeepMind is at it again. This time the company is using its powerful artificial intelligence software to look for various diseases in the eyes, according to a new paper seen by the Financial Times.
A key part of paper suggests that the AI may be better at spotting symptoms of disease than humans -- both in terms of accuracy, as well as speed.
DeepMind has been working with Moorfields Eye Hospital, Islington, to examine retinal scans of glaucoma, diabetic retinopathy and age-related macular degeneration. The paper, which has been submitted to a peer-reviewed medical journal, has showed "promising signs," and DeepMind hopes that its technology could enter clinical trials in a few years' time.
The clinical lead at DeepMind, Dominic King, told the Financial Times: "In specific areas like medical imaging, you can see we're going to make really tremendous progress in the next couple of years with artificial intelligence. Machine learning could have a very important role picking up things more sensitively and specifically than currently happens."
DeepMind trained a machine learning algorithm to look at thousands of retinal scans and recognise symptoms of each of the three diseases, then diagnosing it quicker and more effectively than humans could. This means that, in time, the AI could take some of the repetitive tasks away from the NHS and doctors and do it itself, giving doctors more time to care for patients.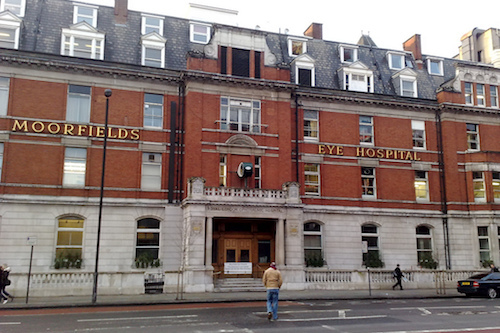 DeepMind has been partnering with the NHS for a little while now, with the two organizations looking at how AI and machine learning could change the NHS and save money. There have been some mishaps, including a serious case of data mishandling by DeepMind at the Royal Free Hospital, which meant the Google-owned company set up an Ethics and Society department to look at the implications of placing AI in our day-to-day lives. (See DeepMind NHS Deal Breached Data Protection Laws, Says ICO and DeepMind Launches Research Unit to Study AI's Impact on Society.)
According to the Financial Times, there are plans for DeepMind's technology to be used at University College London Hospitals to look at radiotherapy scans and at Imperial College London to analyse mammograms. It seems as though, having beaten two incredibly complex board games with its AI, DeepMind is now turning its attentions to the real-world, with health at the top of the agenda.
— Phil Oakley, Site Editor, TechX365
Phil Oakley, Site Editor, TechX365, 11/16/2018
While "unemployment and underemployment" was a top concern globally, cyber attacks ranked as number one worry in three regions.
Phil Oakley, Site Editor, TechX365, 11/14/2018
Google is absorbing the DeepMind Health team, which built Streams, an app for healthcare professionals in UK hospitals, to manage patients.
Phil Oakley, Site Editor, TechX365, 11/13/2018
Company CEO Nik Storonsky is convinced that his company is an acquisition target because of its ability to greatly speed up the time it takes to detect credit card theft and other types of financial fraud.
Phil Oakley, Site Editor, TechX365, 11/12/2018
The number of deals, meanwhile, has decreased, pointing to larger average deal sizes, which is good news for growth prospects.
Phil Oakley, Site Editor, TechX365, 11/7/2018
There were fewer deals and less money invested from the second quarter to the third quarter of this year, but the average deal size rose substantially.
All resources
João Fernandes, Founder, Buzzstreets, 6/13/2018
Indoor navigation is going to completely change our shopping centres and the entire retail experience.
Neil Murray, co-founder and CTO, Mimecast, 6/12/2018
How can we secure London's tech talent for future generations to benefit from?
Sponsored Blogs, 6/12/2018
The Quintessence AM37 lets you try out the same boat James Bond would use in a full VR experience.
Roger Vigilance, Marketing Director, Vonage UK, 6/12/2018
Companies need to get ahead of the cloud competitors in order to win over customers.
Rob Mellor, VP & GM EMEA, WhereScape, 6/8/2018
Why are hackathons all the rage amongst developers and startups?
Salman Khan, Toronto Global, 6/8/2018
Why is Toronto the place to be for artificial intelligence developers? Salman Khan from Toronto Global explains.
All Sponsor Blogs
European Early-Stage Venture Funding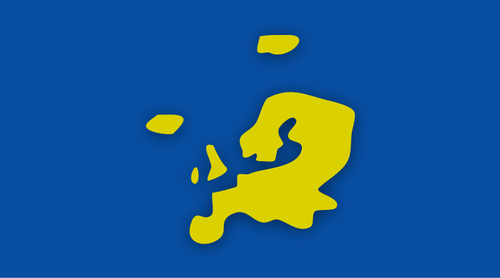 Infographics archive