London's CDO Emphasises Capital's Smart City Credentials at Third TechInvest

The third TechInvest event of 2018, jointly hosted by the UK Business Angels Association (UKBAA) and the Mayor of London, was held last night on the first day of London Tech Week, with additional help from Rise Accelerator, which is owned by Barclays.
The theme of the event was smart cities, with ten London-based IoT or smart city technology startups pitching to investors to raise funds. (See TechInvest AI Event Sees 10 London Startups Pitch to Hundreds of Investors and AR/VR Takes Focus at London's TechInvest .)
Guest speaker on the night was Theo Blackwell, London's chief digital officer, who spoke about how the Mayor of London's office is transforming London into a smart city. He used five principles, which have also been highlighted in the "Smarter London Together" initiative, unveiled by the Mayor yesterday:
Focus on London's strengths in order to innovate.
Look at state of the public sector when planning.
Improve connectivity -- Blackwell said that "London has not taken as strategic an approach to digital connectivity as it should have done" and that it needed to treat connectivity "like another utility."
Improve the digital skills training, from entry level upwards.
Finally, London needs to be greater than the sum of its parts -- have the public sector use data from the private sector and vice versa, and ensure openness that addresses needs of citizens.
Blackwell finished by saying a London Office for Technology and Innovation will be set up later this year, bringing together the best minds in public sector and having them engage with the tech sector in order to serve Londoners better. Evoking the tech sector's use of transparency to improve trust, Blackwell said that the progress of this office would be open on an easily accessible Trello board, making it easy for Londoners to see what's happening in their city. (See Mayor of London Aims to Make UK Capital Global 'Test-Bed City' for Innovation.)
After Blackwell had finished speaking, the startups started pitching. In order, these were:
Sensing Feeling: a startup using computer vision and machine learning to detect emotions and feelings of customers or people in a venue, delivering this data back to the client securely in a GDPR-friendly way.
Inavya: has created AVATR, the first personal AI robot which allows users to create their own digital profile and receive precise, personalized medical care in return.
Chimni: a home management platform to collect and store data that is crucial to the smooth running of your home, aggregating it in a way which can be shared amongst necessary providers.
GridDuck: a cloud-based energy management app to manage clients' energy consumption and usage using multiple sensors, controllers and wireless relays, putting this into an easy to use dashboard with extensible API.
Lightfi: building automation system which can be retrofitted in ten minutes, and can count the number of people in a room to automate and optimize lighting, air conditioning or other services.
After a short networking break, Gideon Farrell, CTO of Converge, spoke about the role his company is playing in creating the next generation of IoT services and how that is revolutionizing cinnectivity and productivity.
The second group of startups then pitched:
Polysolar: manufactures transparent photovoltaic (PV) glazing -- i.e. transparent solar panels -- turning buildings into power stations by using PV glass to generate electricity.
Helpful: machine-learning-powered platform to identify types of plastic using a smartphone's camera, to then help the user recycle it properly and giving them Helpful coins which can be spent on eco-friendly products.
Loowatt: waterless flush toilet technology which can help those without access to safely managed sanitation -- six out of ten people according to the EU -- use a flush toilet. Waste is managed in a value-generating treatment system.
Okappy: B2B communications and productivity platform to help companies rethink their day-to-day work, from allocating jobs to contractors, tracking progress at every stage, to issuing and chasing invoices.
Unif.id: RFID platform to track movement through a building automatically, without need for human interaction. This data can then be analysed to provide insight into how employees move around at work, or in other scenarios.
Once the startups had pitched, session moderator and UKBAA CEO Jenny Tooth OBE closed the event, after which there was an hour for networking and the investors to meet the entrepreneurs and discuss possible investments.
— Phil Oakley, Site Editor, TechX365
All resources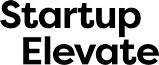 All Upcoming Live Events
Aoife Geary, Content Editor, Jobbio, 6/13/2018
Why is London's startup scene the best in the world, bettering Silicon Valley, New York City, Tel Aviv and Beijing? Aoife Geary from Jobbio explains.
Farah Cuyvers, 6/13/2018
The global startup ecosystem is booming right now.
Trak Ellis-Hill, Executive Creative Director, MOFILM, 6/12/2018
Is it possible to have a full-time job in tech and have children?
Vishal Gupta, Co-founder & CEO, Kabeela.Life Ventures, 5/25/2018
connecting the global startup hubs such as London, Silicon Valley, New York, Berlin, Delhi and Shanghai will help foster community and priductivity across the world.
Aoife Geary, Content Editor, Jobbio, 5/23/2018
Networking might be a pain, but do it well and it can put you on the fast track to tech success.
Phil Hails-Smith, 7/19/2017
Joelson's Phil Hails-Smith provides some key advice for tech startups.
All Sponsor Blogs
European Early-Stage Venture Funding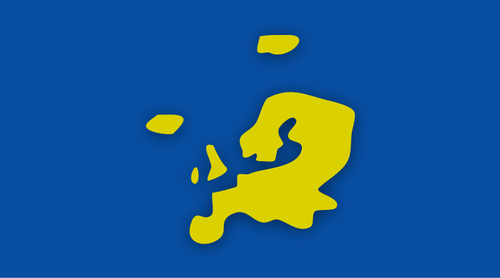 Infographics archive