Tech Nation Announces Fintech 'Growth Programme'

LONDON -- Tech Nation, the government-backed initiative to help accelerate the UK's tech sector, has announced its first "Growth Programme," which will focus on fintech.
The Fintech Growth Programme is open to any fintech startup (seed or series A) that is seeking a channel partner to help take it to market. The companies applying must also have at least one active pilot or client and have their headquarters in the UK. (See 23K Tech Jobs Created in 2017 – Tech Nation Report.)
Startups will be taken on a six-month program, from September to February, through eight "scaling sessions" to teach the startups, founders and entrepreneurs how to effectively scale and grow fintech platforms. There'll also be five networking events with tech "influencers" and other important tech sector figures, and perhaps most excitingly, an overseas trip in January.
The judging panel for the program is hugely experienced in fintech, with representatives from digital challenger banks Atom and Starling, Wealthify, and UK high street bank RBS, among others.
Applications for Tech Nation's Fintech Growth Programme are open now and close on July 17. Those interested can find out more at the TechNation Growth Programme site.
— Phil Oakley, Site Editor, TechX365
All resources
Thursday, May 24, 2018
12 pm London / 7 am NY

Tech is transforming the way we live, travel and do business. Industry leaders will discuss the challenges and opportunities we're seeing as our cities become increasingly connected.
Aoife Geary, Content Editor, Jobbio, 6/13/2018
Why is London's startup scene the best in the world, bettering Silicon Valley, New York City, Tel Aviv and Beijing? Aoife Geary from Jobbio explains.
Farah Cuyvers, 6/13/2018
The global startup ecosystem is booming right now.
Trak Ellis-Hill, Executive Creative Director, MOFILM, 6/12/2018
Is it possible to have a full-time job in tech and have children?
Vishal Gupta, Co-founder & CEO, Kabeela.Life Ventures, 5/25/2018
connecting the global startup hubs such as London, Silicon Valley, New York, Berlin, Delhi and Shanghai will help foster community and priductivity across the world.
Aoife Geary, Content Editor, Jobbio, 5/23/2018
Networking might be a pain, but do it well and it can put you on the fast track to tech success.
Phil Hails-Smith, 7/19/2017
Joelson's Phil Hails-Smith provides some key advice for tech startups.
All Sponsor Blogs
Industrial IoT Usage & Maturity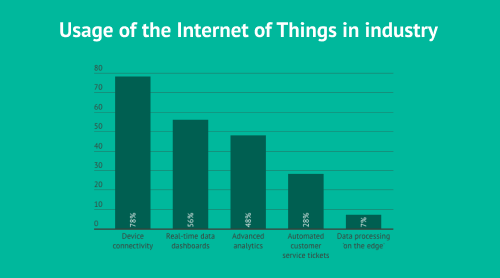 Infographics archive