UK Looks to Lure Entrepreneurs to UK With 'Startup Visa'

The UK Home Secretary, Sajid Javid, has announced that entrepreneurs looking to move to the UK and start a business will be able to apply for a "startup visa" in 2019.
In order to qualify for the visa, applicants will need to have support or an endorsement from an "accelerator," approved business sponsor, or a university. They don't, however, need to be graduates: The startup visa replaces the "graduate visa," which was restricted to recent graduates looking to come to the UK.
In a prepared statement, Javid said: "The UK can be proud that we are a leading nation when it comes to tech and innovation, but we want to do more to attract businesses to the UK and our migration system plays a key part in that. That's why I am pleased to announce a new visa for people wanting to start a business in the UK. This will help to ensure we continue to attract the best global talent and maintain the UK's position as a world-leading destination for innovation and entrepreneurs."
— Phil Oakley, Site Editor, TechX365
Phil Oakley, Site Editor, TechX365, 11/12/2018
The number of deals, meanwhile, has decreased, pointing to larger average deal sizes, which is good news for growth prospects.
Phil Oakley, Site Editor, TechX365, 11/7/2018
There were fewer deals and less money invested from the second quarter to the third quarter of this year, but the average deal size rose substantially.
Phil Oakley, Site Editor, TechX365, 11/6/2018
Atom bank will build a blockchain mortgage product, drawing on the expertise from Newcastle University.
Phil Oakley, Site Editor, TechX365, 11/5/2018
The UK is the startup factory of Europe, and has no problems scaling up these startups to become billion-dollar unicorns. But what happens after that?
Phil Oakley, Site Editor, TechX365, 10/31/2018
Monzo is acquiring 100,000 customers a month, and has promised a new crowdfunding round for later this year.
All resources
Trak Ellis-Hill, Executive Creative Director, MOFILM, 6/6/2018
If the tech industry is to attract and retain the best talent, it needs to find ways to be more inclusive in its hiring and retention.
Stewart Whiting, Product Director, Storey, 6/6/2018
How is tech changing our every day lives?
Sponsored Blogs, 6/6/2018
Alberto Lazzarin recounts the story of how he came to be a Java Developer and BgL group.
John Hazelton, talent.io, 6/22/2017
Insights into technology recruitment trends from the talent.io team.
All Sponsor Blogs
Industrial IoT Usage & Maturity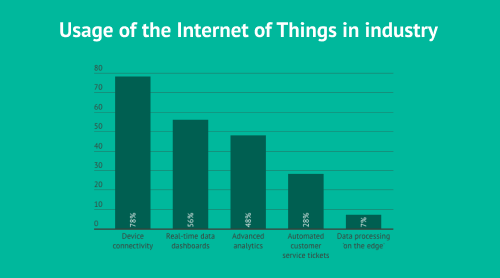 Infographics archive