Gartner Points Out Speedbumps on the Digital Highway

Gartner has published a report detailing six barriers that can stop companies becoming "digital businesses," with key points centered around the so-called "talent gap" and outdated processes.
The report, Six Barriers to Becoming a Digital Business, and What You Can Do About Them, purports to show business leaders how to overcome these barriers and stay competitive in a time of change as more and more things go digital.
With the advent of AI, blockchain, virtual/augmented reality and the Internet of Things, any business that isn't truly digital is likely to be overtaken by its competitors. (See How the NHS & Mail Online Are Undergoing Digital Transformation.)
"The reality is that digital business demands different skills, working practices, organizational models and even cultures," said Marcus Blosch, research vice president at Gartner. "To change an organization designed for a structured, ordered, process-oriented world to one designed for ecosystems, adaptation, learning and experimentation is hard. Some organizations will navigate that change, and others that can't change will become outdated and be replaced."
Gartner's six named "barriers" are as follows:
A change-resisting culture: Many businesses attempt to "go digital," but are hampered by their lack of innovation, says the report. Many businesses are stuck with out-of-date hierarchies that, instead of encouraging innovation and new technology, are resistant to it, as any changes have to be ratified by multiple managers and directors, making it hard to introduce changes into the business.
Limited sharing and collaboration: Sharing and collaboration between teams and employees is crucial to fostering innovation and becoming digital. Certain employees on a project may feel like they "own" it and be reluctant to give it away to another team or colleague, creating resistance, distrust and division.
The business isn't ready: In some cases, the business and its workforce simply isn't ready. Management or directors may be desperate to transform their traditional business into a digital one, but the skills or resources to do this aren't there, meaning attempting transformation at the wrong time may result in doing more harm than good.
The talent gap: Many businesses have a traditional structure organized into departments such as sales, marketing, IT, or business development; Gartner says this sort of structure is not conducive to business transformation in the digital age. The report goes on to say that digital innovation requires a different approach blending people, processes and technology, using AI or IoT, for example, to augment existing skills.
The current practices don't support the talent: It's no good having top talent if the internal practices are not there to support the talent. Traditional, structured processes tend to hamper innovation instead of encouraging and fostering it; instead, agile or lean processes are needed to make the best of a businesses resources and talent. (See Is Your Innovation Being Killed in the Process?.)
Change isn't easy: This might be obvious, but it needs saying -- everyone finds change challenging, whether personally or professionally. A change to a decades-old traditional process, or a switch to using AI to help with certain tasks, is not going to be easy for everyone to accept. Gartner's report says that business should look to build up processes that can scale, but are simpler and faster than what had gone before. Introducing changes slowly and not all at once will also help employees get used to the changes one-by-one.
Businesses need to evolve to meet the needs of "Industry 4.0," just as businesses had to change in the late 18th century at the onset of the first industrial revolution, or when computers were introduced in the third industrial revolution. But done badly, this could kill the business entirely or gut it of its key talent. Gartner's report is available on its website.
Phil Oakey, Site Editor, TechX365
All resources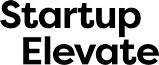 All Upcoming Live Events
João Fernandes, Founder, Buzzstreets, 6/13/2018
Indoor navigation is going to completely change our shopping centres and the entire retail experience.
Neil Murray, co-founder and CTO, Mimecast, 6/12/2018
How can we secure London's tech talent for future generations to benefit from?
Sponsored Blogs, 6/12/2018
The Quintessence AM37 lets you try out the same boat James Bond would use in a full VR experience.
Roger Vigilance, Marketing Director, Vonage UK, 6/12/2018
Companies need to get ahead of the cloud competitors in order to win over customers.
Rob Mellor, VP & GM EMEA, WhereScape, 6/8/2018
Why are hackathons all the rage amongst developers and startups?
Salman Khan, Toronto Global, 6/8/2018
Why is Toronto the place to be for artificial intelligence developers? Salman Khan from Toronto Global explains.
All Sponsor Blogs
European Early-Stage Venture Funding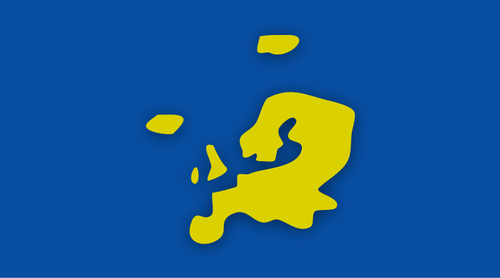 Infographics archive