Monzo Signs Up 1M Customers for Its Next-Gen Current Account

Digital bank Monzo has reached a new milestone -- 1 million users -- the company announced today, as it continues its goal of making good money management accessible to everyone.
Just a few months ago, Monzo had 770,000 users, so this amounts to fairly substantial growth for the young bank. (See Monzo Steamrollers On With 'Big List' of Features, Uncovering Fraud Attacks.)
In its blog post, Monzo said over £4 billion ($5.25 billion) has been spent using a Monzo card so far, with the bank processing £1 billion ($1.31 billion) in payments a month. One in 100 "faster payments" are made using a Monzo account, and Monzo is sending out 3,000 of its famous "hot coral" cards a day. Possibly most impressive though, is the fact Monzo is accumulating 20,000 new users a week, which totals to 15% of current accounts created. The company thinks it can do better, though, saying "this is just the start," meaning customers can expect a lot more in the future.
In terms of its rivals, Monzo is keeping pace.
Fellow London-based fintech firm Revolut has over 1 million UK customers and 3 million in total as of today, in all the regions it operates in, opening 7,000 accounts a day. Bear in mind, the latter number of 3 million cannot be compared since Monzo only has operations in the UK so far, although it does plan to expand into Europe soon. It also says it is processing $3 billion a month in payments, which lines up with Revolut having two thirds more users compared to Monzo. However, Revolut is an "e-wallet," where money can be stored but not paid directly into, whereas Monzo offers a full current account -- meaning salaries can be paid in or direct debits taken out. (See Revolut Hits 2M Users, Announces Investment Platform to Celebrate.)
Either way, Monzo's growth is impressive. As millennials age and want a new mobile-based way of managing their money, expect this number of 1 million to grow substantially over the next few years.
— Phil Oakley, Site Editor, TechX365
All resources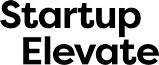 All Upcoming Live Events
Aoife Geary, Content Editor, Jobbio, 6/13/2018
Why is London's startup scene the best in the world, bettering Silicon Valley, New York City, Tel Aviv and Beijing? Aoife Geary from Jobbio explains.
Farah Cuyvers, 6/13/2018
The global startup ecosystem is booming right now.
Trak Ellis-Hill, Executive Creative Director, MOFILM, 6/12/2018
Is it possible to have a full-time job in tech and have children?
Vishal Gupta, Co-founder & CEO, Kabeela.Life Ventures, 5/25/2018
connecting the global startup hubs such as London, Silicon Valley, New York, Berlin, Delhi and Shanghai will help foster community and priductivity across the world.
Aoife Geary, Content Editor, Jobbio, 5/23/2018
Networking might be a pain, but do it well and it can put you on the fast track to tech success.
Phil Hails-Smith, 7/19/2017
Joelson's Phil Hails-Smith provides some key advice for tech startups.
All Sponsor Blogs
European Early-Stage Venture Funding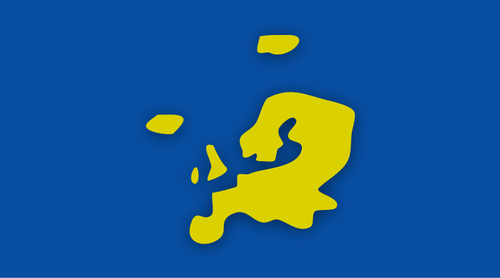 Infographics archive