The smart cities market is predicted to rocket in value, from around £130 billion to £900 billion globally in under five years. The forecast demand is huge – from cleaning water supplies to putting autonomous public transport onto the streets, there's something there for every city in the world to benefit from.
The demands of smart city technology are largely dependent on the same technologies that underlie the Internet of Things: sensors to collect data, cloud storage in which to keep it and platforms with which to analyse it.
However, smart cities can't thrive on that technology alone. Citizen buy-in and private sector cooperation are arguably even more important, along with a clear plan for how the end users (the citizens) will benefit in the near future. "Technology for technology's sake" is never the initial plan, but is a trap that's all too easy to fall foul of.
So, what should be the first step on every city's "smart" journey? According to Smart to Future Cities, a strong public-private relationship is the place to start. Private sector buy-in is critical to any city with "smart" aspirations. There's no denying private companies often possess superior skillsets and technological capabilities, and are generally better placed to get most smart city projects off the ground. The end goals of these projects, such as improved infrastructure and widespread connectivity, benefit companies as much as citizens or the government, giving the private sector plenty of motivation to buy in and help out.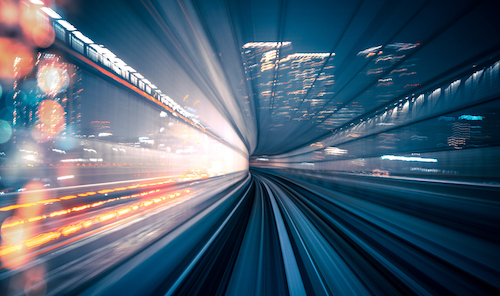 Las Vegas is an excellent case study. Private company and collaborator Switch has given Vegas one of the best fiber optic networks in the United States, and hosts a campus that boasts over 2 million square feet of data centre space which the city can put to use. Data openness with third parties and the public is an equally valuable means of sourcing help, and Vegas officials are now exploring ways to share IoT data with like-minded organizations via an online data portal.
The latter end of the smart city journey is much more futuristic. Estonia sets a high democratic standard, particularly in the aftermath of the 2016 United States general election. A nationwide digital voting system makes Estonian elections securer from hacking, with a voting process that's more accessible, convenient and quicker for citizens. This model has been hailed in Forbes as "synonymous with the notion of re-imagining how citizens interact with their government".
Meanwhile Helsinki is a leader when it comes to autonomous public transport, having successfully piloted a robotic bus line. After a series of successful trials, these electric-powered vehicles will be trusted to ferry the public along a quarter-mile city route, with just one operator on board in case of emergency. Scandinavian countries are leading many of Europe's driverless vehicle and environmentally friendly initiatives, and have strong smart city strategies to thank.
The full Smart City Checklist covers "10 steps to smart city readiness" and is available to download for free. Smart to Future Cities is Europe's only city-centric event for citizen-centric smart cities and takes place in London this April.

— Jeremy Coward, Digital Content Lead, Internet of Things World Europe