We spoke to Daniel Inversini (right), software lead at Disney Research Zürich, about his job and the potential for AR/VR in education and entertainment.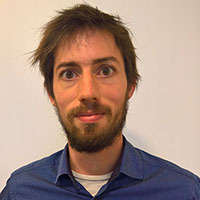 Can you describe your role and what you are currently working on?
I work as lead software developer in a small team at Disney Research Zürich. Our team is called Digital Platforms and Applications and our focus lies on user experience; building prototypes (combined with research results from our lab); making them available for presentation and demonstration and carrying out user studies with our prototypes to verify our use-of-concepts, new approaches, ideas and strategies.
We work in different areas such as virtual and augmented reality, storytelling, AI, classic computer science/software development and so on. 
I cannot tell you what I'm currently working on, but it is in connection to VR and AR.
The future of AR and VR looks promising and although the market is moving forward, neither AR nor VR has reached its full potential. Rather than focus on the future of this technology, how is it benefiting your company now?
We are already benefiting today from the current hard-end software available (HTC Vive, Nokia OZO, Unity and Unreal). With the technologies on the market today, enriched with our research or concepts, we are able to produce prototypes and carry out user-studies.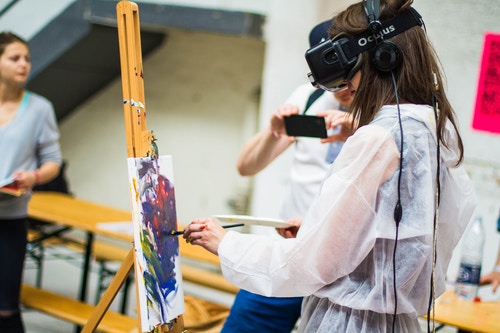 How can companies be prepared and create content for VR/AR?
Difficult to say. Creating content is possible even with small budget. Right now, I see the field of education needing more content available, than in the other big field of entertainment.
The responsibility in education is mostly by the state itself, and most states are not moving as fast with technology as they could or should. There I see a need to support the state for the industrial revolution 4.0, also as an input out of the private sector. We are not at the end of nation, but right now the nations are needing those inputs.
Coming back to education, it does not hurt if the quality in VR/AR isn't as great as on a flat screen, but this hurts in entertainment, because audiences expect high-quality, rich entertainment.
There's a real question of how big the need is right now for AR and VR in entertainment. We haven't seen blockbuster VR/AR movies yet, although the technology is available. On the other hand, AR has already being used in regular broadcasting, such as weather forecasts, sports, and the stock market. This may seem like a small addition to our daily lives, but it is important.
How do you manage people's expectations of what VR/AR technology is available now instead of looking too far into the future?
Even simple demos or applications like Google Earth on Vive are creating a huge wow-effect.
Those demos, combined with information of what will come in the future -- bigger field of view for AR, better resolution for AR/VR, combination with haptics for physical feedback -- already help us to manage people when it comes to current and future VR/AR. We haven't had participants lately which were not positive for the future of this technology.
We think that AR and VR will have an impact on user engagement if the quality increases significantly, the price drops and the user is open to an experience. However, many factors have to work together: platforms have to exist, devices (with/without external connections to smart pods for example) must be easier to use, easier to operate, and different fundamentals need to be explored.
Daniel is speaking AR and VR World at TechXLR8 this June. If unlocking the commercial potential of augmented and virtual reality is of interest to you, hear from other industry professionals at TechXLR8 2018. TechXLR8 is taking place June 12-14, 2018. To find out more, click here. Book your pass to AR & VR World here.

— Elin Gronow, KNect365 TMT