We talk to Preloaded's Phil Stuart on how augmented and virtual realities are changing how users connect with companies and brands, by providing immersive, all-in-one experiences.
Can you describe your role and what you are currently working on?
Preloaded is a game studio using the power of play to reinvent the way organisations connect with their audiences. Collaborating with partners, such as Lego, Tate, Google, HTC VIVE, BBC and the Science Museum, we make games and immersive experiences that have purpose, and that place the user at the center of the design process.
I'm the creative director. I set the creative direction for Preloaded and our partner projects. My passion lies in creating quality user experiences and telling new types of stories with agency, authenticity and purpose.
The future of AR & VR looks promising and although the market is moving forward, neither AR nor VR has reached its full potential. Rather than focus on the future of this technology, how is it benefiting your company now?
Our partners are focused on connecting audiences with their content or messages. Typically they come to us with a challenge or idea and our job is to shape the solution, be that VR, AR, a game, an installation etc.
The fact is, only in the last two years has AR and VR technology got to a place where it feels like a genuinely viable solution in terms of the affordability, technical capability and market access. And it's super exciting. New platform and commercial models are offering new possibilities for solving old and new problems and reaching new audiences. Preloaded is very excited about creating new formats which fully exploit the technology.
Our most recent VR project at the Tate Modern reached over 78,000 visitors, most of whom had never seen or experienced VR, and many of whom were traditional museum-goers, 45-65 years old. Those numbers are extremely exciting! They remind us that as much as we're looking to the future of this technology and its capabilities, we really need to focus on establishing how the medium can benefit audiences now, and designing in line with their needs and expectations -- not just shouting about what it can, and will be able to do.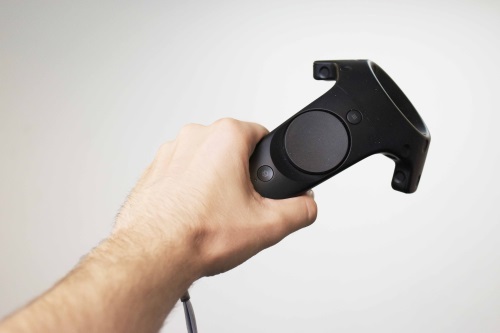 How are you using AR & VR now?
Right now we're very busy! We're in the exciting position of being able to explore, with our partners, a broad range of use cases for these technologies, with very different audiences.
Our VR installation for Tate's Modigliani show has just completed its run, with critical acclaim and record attendance, and we're currently wrapping up a lot of the learnings and evaluation from visitors.
On the other hand, Life in VR, our real-time VR natural history documentary format for the BBC, just launched a few weeks back on Google Daydream, and we're currently completing our final sprint for the new Daydream 6DoF standalone header: the Lenovo Mirage.
In AR, we're developing a scalable AR platform for a global fast food chain to be rolled out in over 120 markets, and are just beginning work on a new voice-based storytelling AR experience aimed at eight- to ten-year-olds. The possibility for AR to transform the way we interact with physical spaces, as well as collaboratively, with others around us, is a real priority for our team at Preloaded.
Within our parent company, Learning Technologies Group, we're also spearheading the use of immersive technologies to deliver transformational change for ambitious clients within the e-learning/training space. There's nothing more I can say on that right now I'm afraid.
How can companies be prepared and create content for VR/AR?
The challenge is the landscape is moving so quickly, both in terms of technology and market expectations.
Preloaded is spending a lot of time with companies setting context and exploring how VR and AR can be more than PR, but a genuine transformational technology for their business and audiences. The key is not to try and shoe-horn new technologies into existing practices, or formats, but to establish where the opportunities are to use them meaningfully, that play to their individual strengths, and then test that hypothesis.
For Preloaded, this typically takes the form of design sprints which an emphasis on insight-led rapid prototyping and audience testing, making big (or small!) ideas tangible quickly.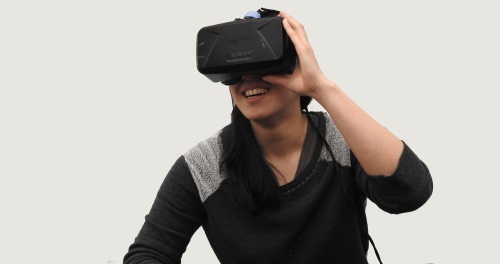 How do you manage people's expectations of what VR/AR technology is available now instead of looking too far into the future?
Whilst clients' expectations of technology can be very high, we believe our target audiences' expectations are equally important. Much of our work is created for mainstream audiences and in our experience, whilst they are discerning and recognize quality, their expectations of technology can be relatively low.
Because the technology is so nascent and such experiences can be very unfamiliar to the audience, technology can in fact just increase the barrier to entry, and negate its potential benefit. Much of the craft behind what Preloaded does is making the technology invisible and creating "low threshold" experiences which everyone can pick up and enjoy, rather than capitalizing on everything the technology can do.
You're speaking at AR & VR World in June. Why do you feel events like this are important to be involved with?
AR & VR World provides a welcome opportunity for creators and clients to come together to discuss genuine use cases for the technology and reveal industry learnings.
Who are you most looking forward to meeting at AR & VR World 2018
Preloaded is interested in meeting companies who are looking to explore the relevance and impact of these technologies for their audiences, be they external audiences, or internal employees. If you're an organization, platform-holder, or hardware provider, come and have a chat! You can also find us in the demo-zone from June 12-14.

If unlocking the commercial potential of augmented and virtual reality is of interest to you, hear from other industry professionals at TechXLR8 2018. TechXLR8 is taking place June 12-14, 2018. To find out more, click here. Book your pass to AR & VR World here.
— Elin Gronow, KNect365 TMT