Across the last two days of Cloud & DevOps world and the wider TechXLR8 expo, we've seen a hunger for information around the skills gaps in businesses and the Cloud & DevOps industry, and how to tailor your approach in the way you recruit, train and retain staff. How do you load your staff with the knowledge of new and upcoming technologies whilst still being able to operate with legacy technology?
Today, Danielle Haugedal-Wilson, head of Business, Architecture and Analysis at Co-op Digital took to the Cloud & DevOps World show floor for her keynote, entitled "The Future of Tech Leaders in Business Transformation." She spoke of hiring people with the tenacity to get things done, not necessarily the ones who have experience in the ever-changing market but those who are willing to go out of their way to get things done efficiently.
Train your staff with programs you've built with them in mind
Co-op Digital created a platform, Guardian, which changed the face of how they communicate with systems and process. They took a 26-page printed document process for their funeral division and transformed it into a user-friendly system to be able to track everything from setting up the funeral to executing.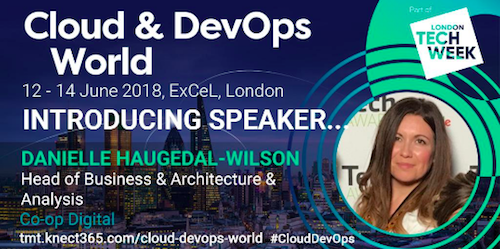 Educate on the importance of new systems, before implementing
Make sure your staff know why you're bringing in new systems, or updating them. This creates stakeholder buy-in and it creates excitement around a new system, rather than another process that staff don't want to use/learn.
We heard yesterday in the Cloud Industry Forum Hosted Panel about the growing skills gaps and the future of the IT sector from a host of speakers. With a huge disconnect between the skills being taught and the skills needed for the IT sector in years to come, let alone something so niche as Cloud and DevOps, it's no wonder companies are having to tailor the way they train, retain and retrain their staff.
Gitlab spoke on the importance of connecting your globally distributed teams -- using cloud-based technologies such as Google Docs and organize team meetings. "It's nearly impossible to get everyone, over every time zone in one meeting, so we moved this to the cloud," they said in their keynote. The importance of connecting people through technology has a positive impact; it empowers your staff to feel included, involved and informed.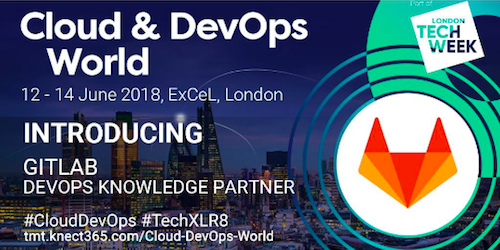 Technology over the last ten years has changed the way we operate; from the way we shop to the way we communicate, or even travel. So it's key to make sure the talent we're trying to attract, retain and train are involved throughout the process.
— Maria McSorley, Digital Content Marketer, Cloud & DevOps World