The market for virtual and augmented reality (VR/AR) devices is set to grow dramatically during the coming five years, rising from an expected 22 million units in 2018 to a potential 121 million units in 2022, according to forecasts from analyst house CCS Insight.
The research company expects the market for VR and AR headsets, "smartglasses" and smartphone accessories to be worth US$9.9 billion in 2022.
That CCS believes the market is growing tallies with the findings of IDC, which TechX365 reported earlier this year. (See AR/VR Headset Sales Will Rebound in 2018 – IDC.)
Tech giants such as Samsung, Apple and HTC are seeking to build on VR's breakthrough in the gaming market and develop new products targeted at businesses, training firms and the media/film sectors, as well as the huge, relatively untapped potential of smartphone VR.
With the main obstacle restricting VR's appeal to the consumer market being cost, smartphone VR adaptations seek to represent a cheaper, more universally accessible version of VR that can appeal to the retail market. Smartphone VR is predicted to dominate sales in 2018, with 90% of all VR devices sold being for smartphones.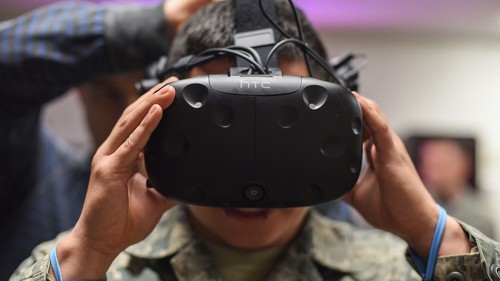 CCS Insight Senior Analyst George Jijiashvili recognizes the value in developing applications that go beyond gaming, noting: "We were encouraged to see in our latest consumer survey that virtual tourism, remote participation in events such as music concerts, and virtual social interactions are all emerging as further uses for virtual reality. Watching video is also proving popular, particularly on smartphone-based headsets."
Developments in AR and VR will be on the agenda at this week's TechXLR8 event in London during AR & VR World, which is part of the TechXLR8 event at the ExCel venue.
— Elliott Heath, Reporter, TechX365