Blockchain: More Than a Cryptocurrency Ledger

LONDON -- Blockchain 360 -- While most closely associated with the cryptocurrency boom of recent years -- think bitcoin or ethereum -- developers and businesses are adopting blockchain technology for multiple applications and services. And as the cryptocurrency market loses some of its luster, companies are experimenting with creative new uses for this technology.
The decentralized approach of a blockchain system, which is essentially a cryptographically sealed digital ledger, allows unparalleled reliability and security when it comes to online trade and digital currency exchange. A self-monitoring system that operates in a peer-to-peer model through a democratic sharing of information, blockchain has made its name as the technology that underpins digital currencies.
Now companies in multiple sectors are using this technology to shape services outside the cryptocurrency market, with developments (particularly related to supply chain management) emerging in the real estate, retail, telecoms and stock services markets, to name a few.
So, as Blockchain 360 gets underway as part of the TechXLR8 event in London, how is blockchain being applied by companies in multiple sectors? Here are a few examples:
Elliott Heath, Reporter, TechX365, 6/18/2018
Blockchain can help startups gain the trust of investors and help them to attract funding, explains San Francisco-based Alexandra Alden.
Elliott Heath, Reporter, TechX365, 6/15/2018
Distributed ledger technology is set to play a major role in the global business ecosystem in years to come, but what needs to be done now to get the tech adopted? A Blockchain 360 panel discussion at the TechXLR8 event in London debated the issues.
Elliott Heath, Reporter, TechX365, 6/14/2018
Blockchain is set to underpin a significant slice of global economic activity by 2030, predicts IHS Markit analyst Don Tait.
Elliott Heath, Reporter, TechX365, 6/11/2018
The volume of virtual/augmented reality devices sold this year is expected to be almost 50% higher than in 2017, according to analyst house CCS Insight.
All resources
Joćo Fernandes, Founder, Buzzstreets, 6/13/2018
Indoor navigation is going to completely change our shopping centres and the entire retail experience.
Neil Murray, co-founder and CTO, Mimecast, 6/12/2018
How can we secure London's tech talent for future generations to benefit from?
Sponsored Blogs, 6/12/2018
The Quintessence AM37 lets you try out the same boat James Bond would use in a full VR experience.
Roger Vigilance, Marketing Director, Vonage UK, 6/12/2018
Companies need to get ahead of the cloud competitors in order to win over customers.
Rob Mellor, VP & GM EMEA, WhereScape, 6/8/2018
Why are hackathons all the rage amongst developers and startups?
Salman Khan, Toronto Global, 6/8/2018
Why is Toronto the place to be for artificial intelligence developers? Salman Khan from Toronto Global explains.
All Sponsor Blogs
European Early-Stage Venture Funding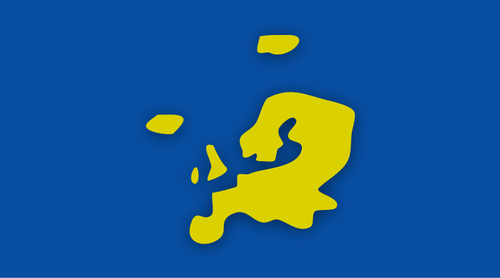 Infographics archive