Blockchain: More Than a Cryptocurrency Ledger

LONDON -- Blockchain 360 -- While most closely associated with the cryptocurrency boom of recent years -- think bitcoin or ethereum -- developers and businesses are adopting blockchain technology for multiple applications and services. And as the cryptocurrency market loses some of its luster, companies are experimenting with creative new uses for this technology.
The decentralized approach of a blockchain system, which is essentially a cryptographically sealed digital ledger, allows unparalleled reliability and security when it comes to online trade and digital currency exchange. A self-monitoring system that operates in a peer-to-peer model through a democratic sharing of information, blockchain has made its name as the technology that underpins digital currencies.
Now companies in multiple sectors are using this technology to shape services outside the cryptocurrency market, with developments (particularly related to supply chain management) emerging in the real estate, retail, telecoms and stock services markets, to name a few.

Blockchain 360 is now Blockchain for Business Summit! Join us at TechXLR8 in June 2019 to cut through the hype and discover what blockchain can do for your business. Save £200 on your conference pass with VIP code "TechX365". Book now and your discount will be automatically applied.
So, as Blockchain 360 gets underway as part of the TechXLR8 event in London, how is blockchain being applied by companies in multiple sectors? Here are a few examples:
Telecoms: International data network operators PCCW (the international operating arm of Hong Kong Telecom) and Colt Technology Services have been working with blockchain startup Clear to figure out how the inter-operator settlement of wholesale international communications services could be automated through the use of blockchain. (See PCCW Global, Colt Expand Blockchain Trial.)
Retail: US supermarket giant Walmart is a long-time user of blockchain technology, often in collaboration with IBM. One example is how it is using blockchain technology to allow staff to research the products they are selling and their origin, as well as their location in the stock room. This allows full transparency within the company, distinguishing ethical practices with regard to fairtrade products, and the communal feel of being part of the wider company, rather than simply working for it. For more on what Walmart is doing, see this New Stack article.
Transport and logistics: International shipping company Maersk debuted its blockchain technology last year, allowing security firms full access to its shipping history and manifests. This results in enhanced security for the worldwide shipping sector, as agencies such as US Homeland Security were able to remotely access a cargo shipment and assess its safety and legitimacy. Maersk has formed a joint venture with IBM to further develop its use of blockchain.
Travel: Airline giant British Airways has experimented with how blockchain can help improve organizational efficiency, remove and prevent conflicting scheduling information and monitor its apps and websites. It has been involved in joint research with airline industry body SITA and several major airports to explore the potential of blockchain.
Logistics and shipping: The Blockchain in Trucking Alliance (BiTA), which encompasses a number of big-name courier companies such as FedEx and UPS, is encouraging more businesses to adopt this technology to allow transparency and connectivity between similar companies. Such adoption would enable faster, more dynamic and secure shipping services.
Banking and finance: The Industrial and Commercial Bank of China (ICBC) has openly expressed its interest in blockchain technology to manage digital certificates, eliminating the need for a central authority, and has set up a Blockchain & Biometric Laboratory as part of its Software Development Center.
These are just a few examples in several vertical sectors. Further examples are emerging every week and there seems little doubt that blockchain will play an intrinsic role in digital business models in the coming years.
For those wanting to know more about blockchain technology and how it works, check out Blockgeek's Guide to Blockchains.
— Elliott Heath, Reporter, TechX365
All resources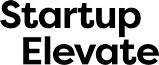 All Upcoming Live Events
João Fernandes, Founder, Buzzstreets, 6/13/2018
Indoor navigation is going to completely change our shopping centres and the entire retail experience.
Neil Murray, co-founder and CTO, Mimecast, 6/12/2018
How can we secure London's tech talent for future generations to benefit from?
Sponsored Blogs, 6/12/2018
The Quintessence AM37 lets you try out the same boat James Bond would use in a full VR experience.
Roger Vigilance, Marketing Director, Vonage UK, 6/12/2018
Companies need to get ahead of the cloud competitors in order to win over customers.
Rob Mellor, VP & GM EMEA, WhereScape, 6/8/2018
Why are hackathons all the rage amongst developers and startups?
Salman Khan, Toronto Global, 6/8/2018
Why is Toronto the place to be for artificial intelligence developers? Salman Khan from Toronto Global explains.
All Sponsor Blogs
European Early-Stage Venture Funding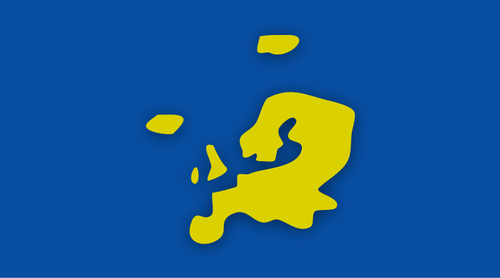 Infographics archive