VR Stars at CeBIT 2017
Virtual reality is taking something of a hit this year following a year of major hype that failed to result in staggering sales of VR headsets (about 2 million in the whole of 2016, with high prices and lack of content mainly to blame, it seems).
But it's early days and there's clearly still plenty of optimism around the applicability of VR devices and applications in the business sector, if the omnipresence of virtual reality displays at the recent CeBIT event in Hannover is any indication.
I was at the event for a few days -- here are a few pictures from the show, including some of those VR demos plus a few other highlights.
Click on the link below to start the slideshow.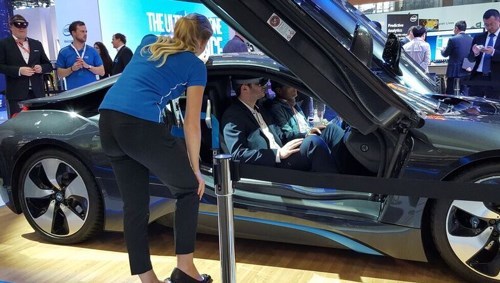 — Ray Le Maistre,
, International Group Editor, Light Reading for TechX365.
Phil Oakley, Site Editor, TechX365, 8/17/2017
SoundCloud will continue as an independent company after investors agreed to inject more money, as CEO Alex Ljung steps aside.
Phil Oakley, Site Editor, TechX365, 8/16/2017
Industry research firm Gartner has projected that global spending on cybersecurity will reach $86.4 billion by the end of 2017.
Phil Oakley, Site Editor, TechX365, 8/16/2017
imin, an east London startup, is using open data to change how people think about and book physical activity sessions at their local gym, leisure center, football pitch or swimming pool.
Phil Oakley, Site Editor, TechX365, 8/16/2017
Apple R&D partner Asynchrony Labs has announced it has opened its European headquarters in London's Canary Wharf business district.
Phil Oakley, Site Editor, TechX365, 8/15/2017
UK recruitment firm Robert Half has published a report on how the executive suite and workforce in general is changing with the addition of automation, big data and analytics.
Innovation Hub, 7/19/2017
The Internet of Things, Blockchain and other drastic digital disruptors are already making big waves in the energy sector.
Microsoft reporter, 7/7/2017
The UK's history of embracing technology and innovation means its capital is well placed to benefit from the "fourth industrial revolution," says Microsoft UK CEO Cindy Rose.
Mark Miles, Rendermedia, 7/3/2017
Rendermedia's Mark Miles looks at how technology is changing the way we view content.
Emmanuel Freund, Blade, 6/19/2017
Emmanuel Freund, CEO and co-founder of the French start-up Blade, creator of Shadow, the first high-end PC entirely based in the cloud.
Ryan Loftus, JLL, 6/13/2017
JLL senior analyst Ryan Loftus looks at the potential impact of technology innovation on urban logistics.
Michael Davis, JLL, 6/13/2017
Michael Davis, Head of London Unlimited at JLL, looks at trends in PropTech.
All Sponsor Blogs
All resources
Time to Hire a Data Scientist?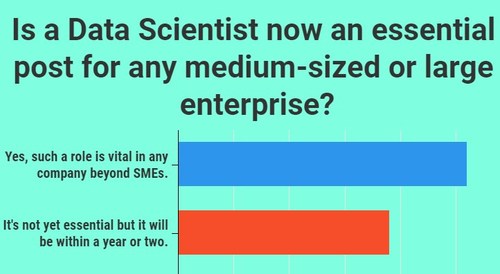 Infographics archive