Poll Result: Y'All Need Data Scientists
Medium-sized and large enterprises should be employing data scientists either immediately or at least in the near term, according to the findings of the TechX365 community poll.
When asked, "Is a Data Scientist now an essential post for any medium-sized or large enterprise?," almost 46% of respondents voted for "Yes, such a role is vital in any company beyond SMEs," while a further 33% believe the role will become vital within the next year or two.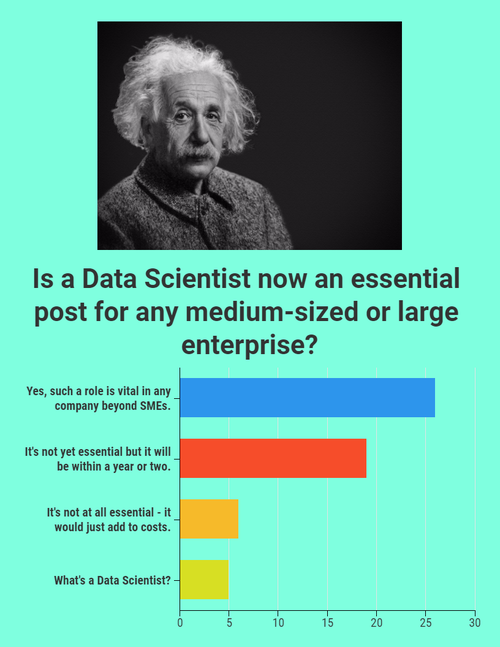 In 2012, the Harvard Business Review identified the role of data scientist as The Sexiest Job of the 21st Century and while that analysis might be debatable, there's no doubt that demand for skilled employees who can help companies gain a business advantage, boost employee productivity and improve customer experience by analyzing the increasing volumes of data being generated by IT, digital and communications systems and stored in data pools is on the rise.
For example, a new report on the best jobs in advertising by US job search site CareerCast identified Data Scientist as one of the top-ranked roles.
And LinkedIn identified data science roles as among the top skills for 2017.
Does your company employ a data scientist, or someone directly and uniquely responsible for that role? Let us know...
— Ray Le Maistre,
, International Group Editor, Light Reading for TechX365.
Phil Oakley, Site Editor, TechX365, 2/19/2018
Cera uses an app to make social care more efficient, but the real kicker is its use of machine learning to predict and prevent illnesses among care patients.
Phil Oakley, Site Editor, TechX365, 2/19/2018
London topped the list of destinations for tech-based migrant workers within the EU in 2017, beating Berlin, Paris and Amsterdam – and it has more than 250,000 developers, almost 100,000 more than any other European city.
Phil Oakley, Site Editor, TechX365, 2/16/2018
TechInvest will see ten London-based augmented and virtual reality startups pitch to hundreds of gathered investors.
Jeremy Coward, Content marketing lead, Connected Innovation, KNect365, 2/16/2018
Getting the startup-investor relationship right is vital for survival in a saturated tech industry, nowhere more so than in the growing IoT sector.
Phil Oakley, Site Editor, TechX365, 2/15/2018
Most employees want to use wearables to track personal workplace productivity. However, employers should not have access to this data, says a new TalkTalk Business report.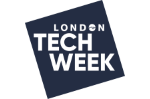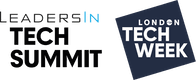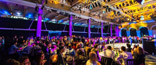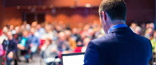 All Upcoming Live Events
All resources
Industrial IoT Usage & Maturity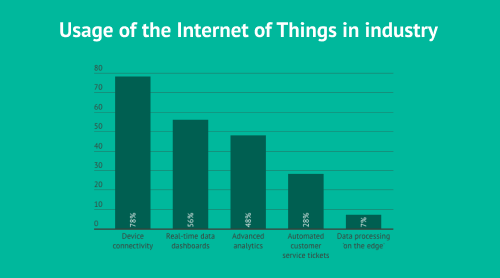 Infographics archive