Medium-sized and large enterprises should be employing data scientists either immediately or at least in the near term, according to the findings of the TechX365 community poll.
When asked, "Is a Data Scientist now an essential post for any medium-sized or large enterprise?," almost 46% of respondents voted for "Yes, such a role is vital in any company beyond SMEs," while a further 33% believe the role will become vital within the next year or two.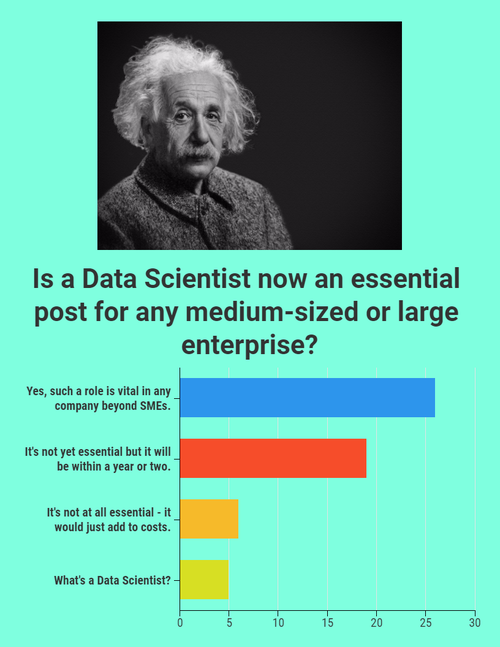 In 2012, the Harvard Business Review identified the role of data scientist as The Sexiest Job of the 21st Century and while that analysis might be debatable, there's no doubt that demand for skilled employees who can help companies gain a business advantage, boost employee productivity and improve customer experience by analyzing the increasing volumes of data being generated by IT, digital and communications systems and stored in data pools is on the rise.
For example, a new report on the best jobs in advertising by US job search site CareerCast identified Data Scientist as one of the top-ranked roles.
And LinkedIn identified data science roles as among the top skills for 2017.
Does your company employ a data scientist, or someone directly and uniquely responsible for that role? Let us know...
— Ray Le Maistre,
, International Group Editor, Light Reading for TechX365.