Atomico Backs FinTech Startup Habito in £18.5M Round
UK fintech startup Habito has raised a further £18.5 million (US$24 million) to help fund its expansion, and has some big name backers behind it.
The company, which has developed a digital mortgage broker with a chatbot interface, has attracted Atomico, the technology investment house set up by Skype founder Niklas Zennström, as the lead investor in the Series B round.
Other investors in the round include Mosaic Vantures and Ribbit Capital, which lead Habito's previous funding round.
Atomico has previous experience of investing in the UK property finance applications market -- it backed Lendinvest in March 2016 -- and liked that Habito's technology provides an advantage for both lenders and borrowers: "When we see a solution that is better for both sides of the market, to us that feels like a winning formula," Atomico noted in an announcement about its investment.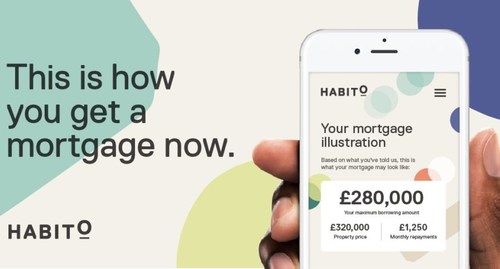 Habito's technology, developed for UK homeowners (who borrowed £245 billion in 2016), analyzes more than 20,000 mortgage products, across 70 lenders, in real-time. It provides automated advice via a chatbot, a process that, according to Atomico, can "reduce the time spent on an application with a traditional broker by over 50%." And that's a lot of time saved, as about 68% of homeowner mortgages were sold through brokers in 2016.
In addition, the Habito platform "will also improve things for lenders. By providing access to specific customer groups and with risk assessment already completed, lenders will benefit from both lower customer acquisition costs and lower operational costs with fewer people needed to assess the risk."
Habito has now raised almost £26 million ($34 million), having already closed a Series A round earlier this year and banked seed funding in early 2016.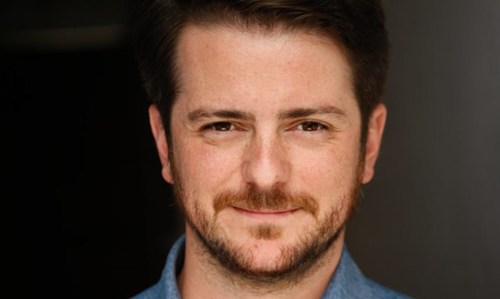 Atomico says one of its partners, Niall Wass, will join Habito's board and that its "Growth Acceleration team" will help Habito founder and CEO Daniel Hegarty and his team build the business.
— The staff, TechX365
Maria McSorley, Site Editor, TechX365, 6/18/2018
The cloud has completely changed the way we shop, from the web to mobile and now voice.
Elliott Heath, Reporter, TechX365, 6/18/2018
Blockchain can help startups gain the trust of investors and help them to attract funding, explains San Francisco-based Alexandra Alden.
Phil Oakley, Site Editor, TechX365, 6/18/2018
GoCompare has ranked each UK city in terms of broadband connectivity, mobile connectivity and WiFi hotspots. And it's bad news for Exeter...
Elin Gronow, Content Marketer, Connected Innovation, KNect365 TMT, 6/15/2018
Sam Shah from the NHS and Hayley Cochrane from the Mail Online tell the Digital CX World audience about how their organizations are undergoing digital transformations.
Phil Oakley, Site Editor, TechX365, 6/15/2018
Reporting on data and citing stats is for robots. Be a human. Tell stories. That's the advice from Emily Hunt, chief data storyteller at 36ns, who spoke at the Data Festival London this week.
All resources
Thursday, May 24, 2018
12 pm London / 7 am NY

Tech is transforming the way we live, travel and do business. Industry leaders will discuss the challenges and opportunities we're seeing as our cities become increasingly connected.
Trak Ellis-Hill, Executive Creative Director, MOFILM, 6/12/2018
Is it possible to have a full-time job in tech and have children?
Dr Adrian Bradley, intellectual property expert, 6/4/2018
Dr Adrian Bradley argues that how business put together an Intellectual property strategy could cause the success of failure of an R&D project.
Andrew Mackenzie, Partner, Cleveland Scott York, 6/4/2018
The government recently released a new strategy for IP in the UK - partner at Cleveland Scott York Andrew Mackenzie takes a look at what's new.
Aoife Geary, Content Editor, Jobbio, 5/23/2018
Networking might be a pain, but do it well and it can put you on the fast track to tech success.
Connie Reinholdsson, Junior Software Engineer, comparethemarket.com, 5/23/2018
A junior software engineer at Compare the Market recounts her first month and what she's learned.
+rehabstudio, 6/19/2017
It's going to become increasingly hard for brands to stay relevant by only selling their physical goods without also creating useful services that consumers invite into their lives.
All Sponsor Blogs
Industrial IoT Usage & Maturity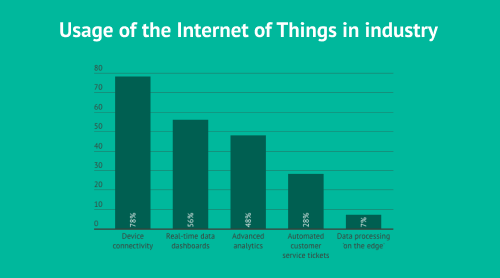 Infographics archive