Atomico Backs FinTech Startup Habito in £18.5M Round
UK fintech startup Habito has raised a further £18.5 million (US$24 million) to help fund its expansion, and has some big name backers behind it.
The company, which has developed a digital mortgage broker with a chatbot interface, has attracted Atomico, the technology investment house set up by Skype founder Niklas Zennström, as the lead investor in the Series B round.
Other investors in the round include Mosaic Vantures and Ribbit Capital, which lead Habito's previous funding round.
Atomico has previous experience of investing in the UK property finance applications market -- it backed Lendinvest in March 2016 -- and liked that Habito's technology provides an advantage for both lenders and borrowers: "When we see a solution that is better for both sides of the market, to us that feels like a winning formula," Atomico noted in an announcement about its investment.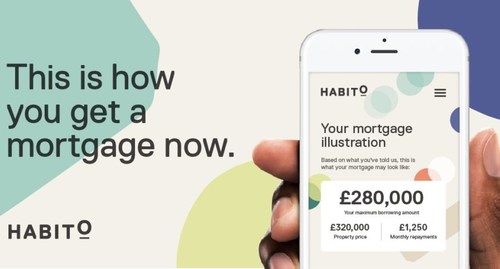 Habito's technology, developed for UK homeowners (who borrowed £245 billion in 2016), analyzes more than 20,000 mortgage products, across 70 lenders, in real-time. It provides automated advice via a chatbot, a process that, according to Atomico, can "reduce the time spent on an application with a traditional broker by over 50%." And that's a lot of time saved, as about 68% of homeowner mortgages were sold through brokers in 2016.
In addition, the Habito platform "will also improve things for lenders. By providing access to specific customer groups and with risk assessment already completed, lenders will benefit from both lower customer acquisition costs and lower operational costs with fewer people needed to assess the risk."
Habito has now raised almost £26 million ($34 million), having already closed a Series A round earlier this year and banked seed funding in early 2016.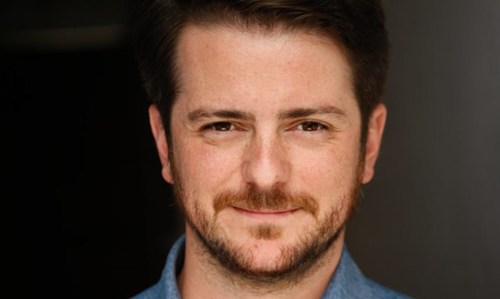 Atomico says one of its partners, Niall Wass, will join Habito's board and that its "Growth Acceleration team" will help Habito founder and CEO Daniel Hegarty and his team build the business.
— The staff, TechX365
Phil Oakley, Site Editor, TechX365, 11/21/2017
Deliveroo has raised a further $98 million to close out its Series F funding round, after initially raising $385 million in September.
Ray Le Maistre, International Group Editor, 11/20/2017
UK chancellor seems set to provide financial and legislative support to the 5G, AI and connected car sectors in his budget on Wednesday, but the devil will be in the detail.
Phil Oakley, Site Editor, TechX365, 11/20/2017
Spotify is relocating to a new office in London, where it will have a renewed focus on R&D and engineering, and reportedly double its workforce.
Phil Oakley, Site Editor, TechX365, 11/17/2017
Close to 100 speakers discussed the challenges facing the Global Tech Industry at the Tech London Advocates 'Tech World Tour' at Here East in London.
Phil Oakley, Site Editor, TechX365, 11/16/2017
The UK government is supporting the tech industry with £61 million, which will see Tech City UK become Tech Nation, plus the doubling of talent visas to 2,000.
Wednesday, September 20, 2017
11am BST
The brutal truth for any startup is that the chances of long-term success are relatively slim – factors such as a lack of access to capital, poor management skills, a misguided business plan or sheer bad luck all weigh against fledgling companies. So what can startups do to maximize their survival potential? Tesco Technology, an influential and experienced organization, will talk about what they look for in a successful startup, how and why they work with startups and how rookie companies can make the grade and be a long-term survivor. This is a highly relevant webinar for any startup but a 'must attend' for any young company in the energy and retail technology sectors.
All resources
+rehabstudio, 6/19/2017
It's going to become increasingly hard for brands to stay relevant by only selling their physical goods without also creating useful services that consumers invite into their lives.
Ryan Loftus, JLL, 6/13/2017
JLL senior analyst Ryan Loftus looks at the potential impact of technology innovation on urban logistics.
Amanda Eliason, New Zealand Trade & Enterprise, 6/13/2017
Technology development is bringing New Zealand and the UK closer together, notes Amanda Eliason of New Zealand Trade & Enterprise (NZTE).
Michael Davis, JLL, 6/13/2017
Michael Davis, Head of London Unlimited at JLL, looks at trends in PropTech.
Innovation Hub, 6/12/2017
Seizing the potential of Big Data is critical to the future of many businesses but it's best to start small.
BlueCurrent, 6/9/2017
And why you should come find out how to do world class PR at the London Tech Week event.
All Sponsor Blogs
Cloud Infrastructure: A Priority?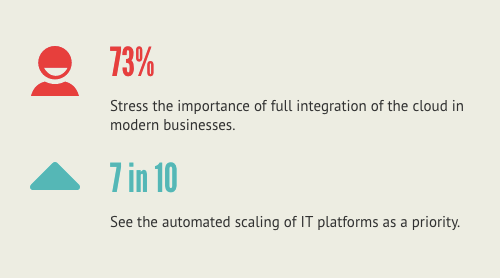 Infographics archive