7 Apps That Use Artificial Intelligence
The words "artificial intelligence" (AI) are seemingly heard everywhere nowadays, so much so that it's becoming an almost meaningless term. However, some companies are using machine learning, neural networks, deep learning and computer vision in interesting and unique ways to predict and analyze what their users want from the services they use.
We've rounded up seven of these apps, looking at how the companies responsible are using AI to benefit their customers.
Click on the image below to start the slideshow.
— Phil Oakley, Site Editor, TechX365
Phil Oakley, Site Editor, TechX365, 10/16/2017
Tech City UK has published the first in a series of four reports focused on talent in the UK tech industry.
Phil Oakley, Site Editor, TechX365, 10/16/2017
Collider funds and accelerates startups in the marketing, sales and advertising sector, otherwise known as MadTech.
Phil Oakley, Site Editor, TechX365, 10/12/2017
The TechXLR8 Asia Awards, held on October 3, celebrated the achievements made in the past year across the Asian technology industry.
Phil Oakley, Site Editor, TechX365, 10/12/2017
Flexible, ingestible sensor is powered by movement and clings to the gut lining for up to two days, providing invaluable feedback.
Phil Oakley, Site Editor, TechX365, 10/11/2017
Aire uses machine learning to better assess credit applicants, looking at 'context' rather than just history to determine who gets approved.
Wednesday, September 20, 2017
11am BST
The brutal truth for any startup is that the chances of long-term success are relatively slim – factors such as a lack of access to capital, poor management skills, a misguided business plan or sheer bad luck all weigh against fledgling companies. So what can startups do to maximize their survival potential? Tesco Technology, an influential and experienced organization, will talk about what they look for in a successful startup, how and why they work with startups and how rookie companies can make the grade and be a long-term survivor. This is a highly relevant webinar for any startup but a 'must attend' for any young company in the energy and retail technology sectors.
All resources
Innovation Hub, 7/19/2017
The Internet of Things, Blockchain and other drastic digital disruptors are already making big waves in the energy sector.
Microsoft reporter, 7/7/2017
The UK's history of embracing technology and innovation means its capital is well placed to benefit from the "fourth industrial revolution," says Microsoft UK CEO Cindy Rose.
Mark Miles, Rendermedia, 7/3/2017
Rendermedia's Mark Miles looks at how technology is changing the way we view content.
Emmanuel Freund, Blade, 6/19/2017
Emmanuel Freund, CEO and co-founder of the French start-up Blade, creator of Shadow, the first high-end PC entirely based in the cloud.
Ryan Loftus, JLL, 6/13/2017
JLL senior analyst Ryan Loftus looks at the potential impact of technology innovation on urban logistics.
Michael Davis, JLL, 6/13/2017
Michael Davis, Head of London Unlimited at JLL, looks at trends in PropTech.
All Sponsor Blogs
Public Opinion of Superintelligence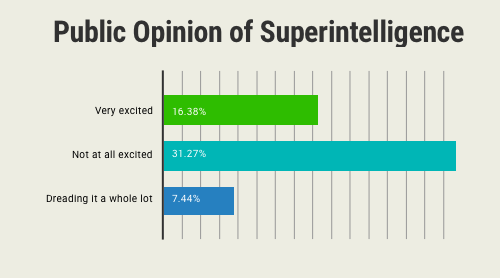 Infographics archive