Apple's Answer to the Smart Speaker Hype Is the HomePod
Apple's long-awaited answer to the Amazon Echo, the HomePod, goes on sale this week.
Placing itself in the game as the ultimate music authority, Apple's HomePod will be released on February 9.
The Apple HomePod's differentiating quality is its focus on sound quality, an area of dissatisfaction in other smart speakers. The HomePod combines impressive sound with Siri commands, using artificial intelligence and voice recognition to answer questions, read the news and play podcasts, amongst other things.
The Verge's video review of the Apple HomePod.
However, compared to its rival smart speakers, there are numerous things it can't do, including creating a calendar appointment, use Spotify as the default music service, or act as a Bluetooth speaker. Whereas Google and Amazon have made headway on using machine learning for their own voice assistants, it seems Apple is lagging behind with Siri, despite being the first to launch a voice interface for its products in 2011.
Initially, the speaker will be released in the US, UK and Australia for $349/£349. That's considerably more expensive than its rivals from Amazon and Google, the Amazon Echo and Google Home. (See Poll: Do You Use a Voice Assistant?)

If cutting-edge technologies are of interest to you, be at the forefront of change and see first-hand how technology is transforming industry, lives and society at Digital CX World 2018. Digital CX World is taking place June 12-14, 2018. To find out more, click here. Pre-registration is now open and it's free -- register your interest here.
— Elin Gronow, KNect365 TMT
Phil Oakley, Site Editor, TechX365, 1/30/2019
ComplyAdvantage – or is that Mimiro? – uses machine learning to help compliance teams know who they're doing business with.
Phil Oakley, Site Editor, TechX365, 1/29/2019
Contentsquare's Series C round comes just a year after its £31 million Series B.
Phil Oakley, Site Editor, TechX365, 1/28/2019
The Techatarter Award is for startups that have a social good mission to improve the world using technology and innovation.
Phil Oakley, Site Editor, TechX365, 1/24/2019
While growth and hiring are down, the tech sector is a lot more positive, despite the uncertainty that faces the UK in 2019.
Phil Oakley, Site Editor, TechX365, 1/21/2019
The company, which provides funding options for companies in need of cash, has provided funding worth £2 billion in total to more than 170,00 companies.
All resources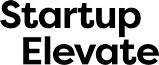 All Upcoming Live Events
Neil Dodd, Associate Director, BGL Group, 6/7/2018
What is a Usability Lab? Neil Dodd from BGL Group explains.
Sponsored Blogs, 6/7/2018
How can the UK lead the world in M-Commerce?
Richard Orme, CTO, Photobox Group, 5/31/2018
Ai is incredible and can do things humans can't. But can it be emotional?
Innovation Hub, 7/19/2017
The Internet of Things, Blockchain and other drastic digital disruptors are already making big waves in the energy sector.
Microsoft reporter, 7/7/2017
The UK's history of embracing technology and innovation means its capital is well placed to benefit from the "fourth industrial revolution," says Microsoft UK CEO Cindy Rose.
Mark Miles, Rendermedia, 7/3/2017
Rendermedia's Mark Miles looks at how technology is changing the way we view content.
All Sponsor Blogs
European Early-Stage Venture Funding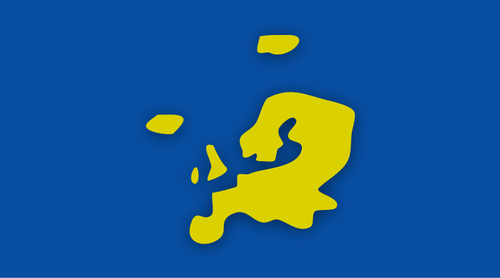 Infographics archive