Apple's Answer to the Smart Speaker Hype Is the HomePod
Apple's long-awaited answer to the Amazon Echo, the HomePod, goes on sale this week.
Placing itself in the game as the ultimate music authority, Apple's HomePod will be released on February 9.
The Apple HomePod's differentiating quality is its focus on sound quality, an area of dissatisfaction in other smart speakers. The HomePod combines impressive sound with Siri commands, using artificial intelligence and voice recognition to answer questions, read the news and play podcasts, amongst other things.
The Verge's video review of the Apple HomePod.
However, compared to its rival smart speakers, there are numerous things it can't do, including creating a calendar appointment, use Spotify as the default music service, or act as a Bluetooth speaker. Whereas Google and Amazon have made headway on using machine learning for their own voice assistants, it seems Apple is lagging behind with Siri, despite being the first to launch a voice interface for its products in 2011.
Initially, the speaker will be released in the US, UK and Australia for $349/£349. That's considerably more expensive than its rivals from Amazon and Google, the Amazon Echo and Google Home. (See Poll: Do You Use a Voice Assistant?)

If cutting-edge technologies are of interest to you, be at the forefront of change and see first-hand how technology is transforming industry, lives and society at Digital CX World 2018. Digital CX World is taking place June 12-14, 2018. To find out more, click here. Pre-registration is now open and it's free -- register your interest here.
— Elin Gronow, KNect365 TMT
Vishal Gupta, Co-founder & CEO, Kabeela.Life Ventures, 5/25/2018
connecting the global startup hubs such as London, Silicon Valley, New York, Berlin, Delhi and Shanghai will help foster community and priductivity across the world.
Sue Nelson, TLA FoodTech, 5/25/2018
FoodTech is undergoing huge disruption at the moment - but what are the trends? Sue Nelson from Tech London Advocates FoodTech explains.
Maria McSorley, Digital Content Marketer, Cloud and Enterprise Technology, 5/25/2018
Developers and management are often at loggerheads with each other. This report may help explain why.
Phil Oakley, Site Editor, TechX365, 5/24/2018
As the smart speaker market continues to grow, Google outsold Amazon for the first time.
Phil Oakley, Site Editor, TechX365, 5/24/2018
FitXR uses VR gaming to make people exercise.
All resources
Thursday, May 24, 2018
12 pm London / 7 am NY

Tech is transforming the way we live, travel and do business. Industry leaders will discuss the challenges and opportunities we're seeing as our cities become increasingly connected.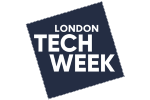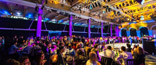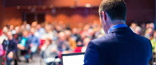 All Upcoming Live Events
Innovation Hub, 7/19/2017
The Internet of Things, Blockchain and other drastic digital disruptors are already making big waves in the energy sector.
Microsoft reporter, 7/7/2017
The UK's history of embracing technology and innovation means its capital is well placed to benefit from the "fourth industrial revolution," says Microsoft UK CEO Cindy Rose.
Mark Miles, Rendermedia, 7/3/2017
Rendermedia's Mark Miles looks at how technology is changing the way we view content.
Emmanuel Freund, Blade, 6/19/2017
Emmanuel Freund, CEO and co-founder of the French start-up Blade, creator of Shadow, the first high-end PC entirely based in the cloud.
Ryan Loftus, JLL, 6/13/2017
JLL senior analyst Ryan Loftus looks at the potential impact of technology innovation on urban logistics.
Michael Davis, JLL, 6/13/2017
Michael Davis, Head of London Unlimited at JLL, looks at trends in PropTech.
All Sponsor Blogs
Industrial IoT Usage & Maturity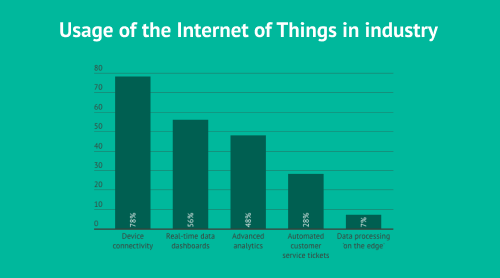 Infographics archive