Apple's Answer to the Smart Speaker Hype Is the HomePod
Apple's long-awaited answer to the Amazon Echo, the HomePod, goes on sale this week.
Placing itself in the game as the ultimate music authority, Apple's HomePod will be released on February 9.
The Apple HomePod's differentiating quality is its focus on sound quality, an area of dissatisfaction in other smart speakers. The HomePod combines impressive sound with Siri commands, using artificial intelligence and voice recognition to answer questions, read the news and play podcasts, amongst other things.
The Verge's video review of the Apple HomePod.
However, compared to its rival smart speakers, there are numerous things it can't do, including creating a calendar appointment, use Spotify as the default music service, or act as a Bluetooth speaker. Whereas Google and Amazon have made headway on using machine learning for their own voice assistants, it seems Apple is lagging behind with Siri, despite being the first to launch a voice interface for its products in 2011.
Initially, the speaker will be released in the US, UK and Australia for $349/£349. That's considerably more expensive than its rivals from Amazon and Google, the Amazon Echo and Google Home. (See Poll: Do You Use a Voice Assistant?)

If cutting-edge technologies are of interest to you, be at the forefront of change and see first-hand how technology is transforming industry, lives and society at Digital CX World 2018. Digital CX World is taking place June 12-14, 2018. To find out more, click here. Pre-registration is now open and it's free -- register your interest here.
— Elin Gronow, KNect365 TMT
Phil Oakley, Site Editor, TechX365, 11/16/2018
While "unemployment and underemployment" was a top concern globally, cyber attacks ranked as number one worry in three regions.
Phil Oakley, Site Editor, TechX365, 11/14/2018
Google is absorbing the DeepMind Health team, which built Streams, an app for healthcare professionals in UK hospitals, to manage patients.
Phil Oakley, Site Editor, TechX365, 11/13/2018
Company CEO Nik Storonsky is convinced that his company is an acquisition target because of its ability to greatly speed up the time it takes to detect credit card theft and other types of financial fraud.
Phil Oakley, Site Editor, TechX365, 11/12/2018
The number of deals, meanwhile, has decreased, pointing to larger average deal sizes, which is good news for growth prospects.
Phil Oakley, Site Editor, TechX365, 11/7/2018
There were fewer deals and less money invested from the second quarter to the third quarter of this year, but the average deal size rose substantially.
All resources
Neil Dodd, Associate Director, BGL Group, 6/7/2018
What is a Usability Lab? Neil Dodd from BGL Group explains.
Sponsored Blogs, 6/7/2018
How can the UK lead the world in M-Commerce?
Richard Orme, CTO, Photobox Group, 5/31/2018
Ai is incredible and can do things humans can't. But can it be emotional?
Innovation Hub, 7/19/2017
The Internet of Things, Blockchain and other drastic digital disruptors are already making big waves in the energy sector.
Microsoft reporter, 7/7/2017
The UK's history of embracing technology and innovation means its capital is well placed to benefit from the "fourth industrial revolution," says Microsoft UK CEO Cindy Rose.
Mark Miles, Rendermedia, 7/3/2017
Rendermedia's Mark Miles looks at how technology is changing the way we view content.
All Sponsor Blogs
European Early-Stage Venture Funding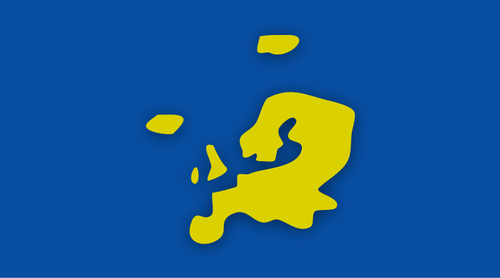 Infographics archive