Apple's Answer to the Smart Speaker Hype Is the HomePod
Apple's long-awaited answer to the Amazon Echo, the HomePod, goes on sale this week.
Placing itself in the game as the ultimate music authority, Apple's HomePod will be released on February 9.
The Apple HomePod's differentiating quality is its focus on sound quality, an area of dissatisfaction in other smart speakers. The HomePod combines impressive sound with Siri commands, using artificial intelligence and voice recognition to answer questions, read the news and play podcasts, amongst other things.
The Verge's video review of the Apple HomePod.
However, compared to its rival smart speakers, there are numerous things it can't do, including creating a calendar appointment, use Spotify as the default music service, or act as a Bluetooth speaker. Whereas Google and Amazon have made headway on using machine learning for their own voice assistants, it seems Apple is lagging behind with Siri, despite being the first to launch a voice interface for its products in 2011.
Initially, the speaker will be released in the US, UK and Australia for $349/£349. That's considerably more expensive than its rivals from Amazon and Google, the Amazon Echo and Google Home. (See Poll: Do You Use a Voice Assistant?)

If cutting-edge technologies are of interest to you, be at the forefront of change and see first-hand how technology is transforming industry, lives and society at Digital CX World 2018. Digital CX World is taking place June 12-14, 2018. To find out more, click here. Pre-registration is now open and it's free -- register your interest here.
— Elin Gronow, KNect365 TMT
Phil Oakley, Site Editor, TechX365, 2/19/2018
Cera uses an app to make social care more efficient, but the real kicker is its use of machine learning to predict and prevent illnesses among care patients.
Phil Oakley, Site Editor, TechX365, 2/19/2018
London topped the list of destinations for tech-based migrant workers within the EU in 2017, beating Berlin, Paris and Amsterdam – and it has more than 250,000 developers, almost 100,000 more than any other European city.
Phil Oakley, Site Editor, TechX365, 2/16/2018
TechInvest will see ten London-based augmented and virtual reality startups pitch to hundreds of gathered investors.
Jeremy Coward, Content marketing lead, Connected Innovation, KNect365, 2/16/2018
Getting the startup-investor relationship right is vital for survival in a saturated tech industry, nowhere more so than in the growing IoT sector.
Phil Oakley, Site Editor, TechX365, 2/15/2018
Most employees want to use wearables to track personal workplace productivity. However, employers should not have access to this data, says a new TalkTalk Business report.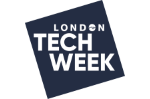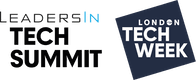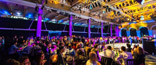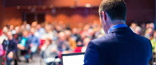 All Upcoming Live Events
All resources
Industrial IoT Usage & Maturity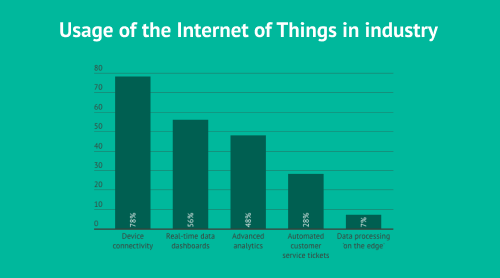 Infographics archive