Consumerization of the Workplace Demands 'Everything-as-a-Service'
Our day-to-day lives are shaped by modern technology. No longer do we need to go and get lunch, Deliveroo will deliver it to our offices. We don't need to hail a cab, an app can order one to our door. Amazon will deliver anything from a book to a fridge freezer, direct to our homes.
Within reason, almost anything can be ordered through a seamless app without human interaction. However, once inside their workplace, employees are exposed to a very different experience. Rather than internal services delivered through platforms like apps or portals, employees need to use email or pick up the phone or locate and talk to other members of staff in order to get things done. Requesting holiday, booking a meeting room or just ordering office supplies can end up being an arduous task.
With research finding the average organization is only 40% of the way to providing fully mature internal services -- known as Everything-as-a-Service (EaaS) -- there is a major opportunity for businesses to improve service delivery while ensuring higher productivity, lower costs and greater employee satisfaction. According to research by ServiceNow, managers rate consumer service platforms 103% higher than workplace services. This dissatisfaction is driven by the use of outdated technology in the workplace; 48% of workplace services are ordered via email, compared with 10% of consumer services, according to the same study. Similarly, only 22% of workplace services can be ordered and tracked via mobile devices, compared with 65% of consumer services. There is a huge gap between employee expectation and the services offered by employers.
"Consumerizing" enterprise services
At best, only in 21% of organizations can all services from departments such as HR, IT, finance, facilities and legal be consumed in a self-service manner -- a key element of "consumerizing" the employee service experience. In addition, only 14% of organizations have fully automated service provision and only 23% have a consistent way for users to interact with internal services providers. This is in stark contrast with consumer offerings where services are constantly being expanded to include self-service management. The knock-on effect of this lack of service maturity means failing to offer unified services through the cloud is costing organizations huge amounts of money as they rely on using different tools to offer similar services across the business.
Delivering EaaS is far more than a question of keeping employees happy with the latest technology. There is also the potential to drive significant return on investment (ROI) through delivering services in a joined-up, automated, online way. These include improved efficiency of operations, as well as better productivity from staff due to time saved when making and tracking service requests. Most importantly, businesses will find that their service availability is much improved by limiting downtime because of having a single consolidated service automation platform.
Four steps to making EaaS a reality
For those CIOs keen to take advantage of these benefits, the following four steps give a good outline of how to successfully implement EaaS:
The current state of play: Before embarking on a journey to EaaS, businesses must assess their current level of maturity. This means focussing on how services are delivered today, what the delivery structure, what processes are used and which technology is in place.

Identifying service "gaps" and actioning quick wins: The next step is to put in place systems and processes that make big changes, fast. For instance:

How many manual and email-based processes are in place, costing money and time that could be eliminated?
Are there process areas that can be combined to provide economy of scale in automation?
Eliminating standalone applications that can be consolidated onto a single platform.
Pinpointing where IT service management platforms can be most easily extended to other functions.

Commonality is key: Technology and organization are relatively easy to get right, but to truly benefit from EaaS, CIOs must lead the way in delivering organization-wide integrated, consumer-friendly services and processes, based on a common platform.

Driving change forward: CIOs should measure the effects of delivering the service revolution (e.g., cost savings and increased user satisfaction) and communicate the benefits across the organization to demonstrate the value, and bring other service functions on board.
The consumerization of all workplace services won't happen overnight, but there are many elements that can be put in place relatively quickly to make a huge difference. Businesses should be acting now to see which elements they might already have in place and can be expanded, as well as setting out a roadmap for further change. Doing so will help them to benefit from happier employees as well as savings in both time and money and much better service availability.
— Mark Flexman, DXC Fruition Practice Lead, DXC Technology
Phil Oakley, Site Editor, TechX365, 1/30/2019
ComplyAdvantage – or is that Mimiro? – uses machine learning to help compliance teams know who they're doing business with.
Phil Oakley, Site Editor, TechX365, 1/29/2019
Contentsquare's Series C round comes just a year after its £31 million Series B.
Phil Oakley, Site Editor, TechX365, 1/28/2019
The Techatarter Award is for startups that have a social good mission to improve the world using technology and innovation.
Phil Oakley, Site Editor, TechX365, 1/24/2019
While growth and hiring are down, the tech sector is a lot more positive, despite the uncertainty that faces the UK in 2019.
Phil Oakley, Site Editor, TechX365, 1/21/2019
The company, which provides funding options for companies in need of cash, has provided funding worth £2 billion in total to more than 170,00 companies.
All resources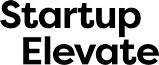 All Upcoming Live Events
João Fernandes, Founder, Buzzstreets, 6/13/2018
Indoor navigation is going to completely change our shopping centres and the entire retail experience.
Neil Murray, co-founder and CTO, Mimecast, 6/12/2018
How can we secure London's tech talent for future generations to benefit from?
Sponsored Blogs, 6/12/2018
The Quintessence AM37 lets you try out the same boat James Bond would use in a full VR experience.
Roger Vigilance, Marketing Director, Vonage UK, 6/12/2018
Companies need to get ahead of the cloud competitors in order to win over customers.
Rob Mellor, VP & GM EMEA, WhereScape, 6/8/2018
Why are hackathons all the rage amongst developers and startups?
Salman Khan, Toronto Global, 6/8/2018
Why is Toronto the place to be for artificial intelligence developers? Salman Khan from Toronto Global explains.
All Sponsor Blogs
European Early-Stage Venture Funding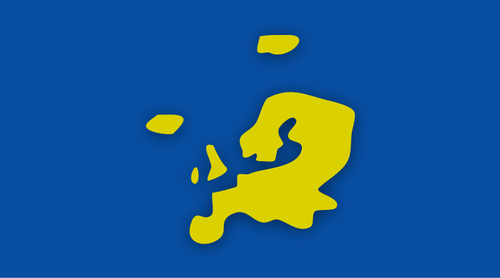 Infographics archive