The Startup Survival Guide
Date:
Wednesday, September 20, 2017
Time:
11am BST
Speakers
The brutal truth for any startup is that the chances of long-term success are relatively slim – factors such as a lack of access to capital, poor management skills, a misguided business plan or sheer bad luck all weigh against fledgling companies. So what can startups do to maximize their survival potential? Tesco Technology, an influential and experienced organization, will talk about what they look for in a successful startup, how and why they work with startups and how rookie companies can make the grade and be a long-term survivor. This is a highly relevant webinar for any startup but a 'must attend' for any young company in the energy and retail technology sectors.
Paul Wilkinson, Head of Technology Research, Tesco


Paul started at Tesco in 2010 after completing a PhD in electronics for satellites. His job now is to search for new technologies which make life easier for customers and colleagues alike. He does this by partnering with technology firms that range in size from some of the biggest companies in the world to new start-ups. Alongside the rest of the team at Tesco Labs he is building the future of retail.
close this window
Kate Jack, Head of UK Innovation Hub, Innogy

Kate Jack currently holds the position of head of UK Innovation Hub Outpost. As the UK Innovation Hub's leader, she is now seeking to invest in the people and businesses that challenge convention to develop unique and powerful possibilities for new energy.

She is a marketing and business leader with extensive experience of proposition development, innovation and lifecycle management in regulated markets. She has long standing P&L accountability across business and consumer sectors, with a clear vision on how to build value by making the most of available resources.
close this window
Jorge Salinger, VP, Access Architecture, Comcast


Mr. Salinger is responsible for Comcast Cable's high-speed data, voice, and video access network strategy and architecture. Prior to joining Comcast, he was president of the consulting division at YAS Broadband and served as executive consultant for CableLabs. Jorge served as VP of engineering for high-speed access at Adelphia Communications, director of telecommunications for FSU, and VP of engineering for Systems Engineering Consultants. He has authored more than 25 technical publications and presentations and has co-authored a book on advanced micro-processor design.
close this window


Webinar Archive Registration
To register for this webinar, please complete the form below. Take care to provide all required information (indicated in
red
). Press
Register
to complete your registration. If you have already registered for our site or for one of our webinars, you may
login
to register without re-entering your information.
Phil Oakley, Site Editor, TechX365, 12/13/2018
Offering full current accounts will put banking upstart Revolut on a level playing field with rivals such as N26, Monzo and Starling.
Phil Oakley, Site Editor, TechX365, 12/12/2018
Fuel Ventures aims to invest in startups beyond the UK with its new warchest.
Phil Oakley, Site Editor, TechX365, 12/12/2018
Startups often fail because entrepreneurs haven't aligned product and market together to achieve 'fit,' which is crucial to scale and growth.
Phil Oakley, Site Editor, TechX365, 12/10/2018
Identifying a problem is the first step to founding a successful business, but it's a step many entrepreneurs bypass, then wonder why their business is failing.
Phil Oakley, Site Editor, TechX365, 12/6/2018
In what will be seen as a blow to the gig economy, a UK high court judge has ruled that Deliveroo riders are self-employed, meaning they do not have the right to collectively bargain.
All resources
Aoife Geary, Content Editor, Jobbio, 6/13/2018
Why is London's startup scene the best in the world, bettering Silicon Valley, New York City, Tel Aviv and Beijing? Aoife Geary from Jobbio explains.
Farah Cuyvers, 6/13/2018
The global startup ecosystem is booming right now.
Joćo Fernandes, Founder, Buzzstreets, 6/13/2018
Indoor navigation is going to completely change our shopping centres and the entire retail experience.
Neil Murray, co-founder and CTO, Mimecast, 6/12/2018
How can we secure London's tech talent for future generations to benefit from?
Trak Ellis-Hill, Executive Creative Director, MOFILM, 6/12/2018
Is it possible to have a full-time job in tech and have children?
Sponsored Blogs, 6/12/2018
The Quintessence AM37 lets you try out the same boat James Bond would use in a full VR experience.
All Sponsor Blogs
European Early-Stage Venture Funding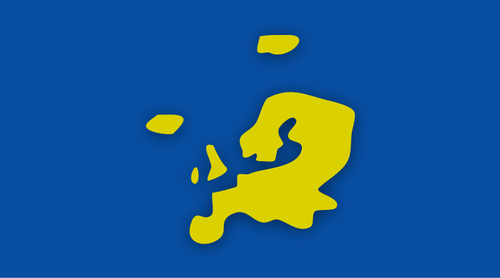 Infographics archive